EDITOR'S NOTE: This column contains themes and images that may not be suitable for minors. Parental guidance is strongly advised.
A video of a Filipina woman getting publicly humiliated and physically abused after allegedly being caught stealing had gone viral.
The video shows the Filipina crying after being cornered by several citizens for allegedly stealing from a market.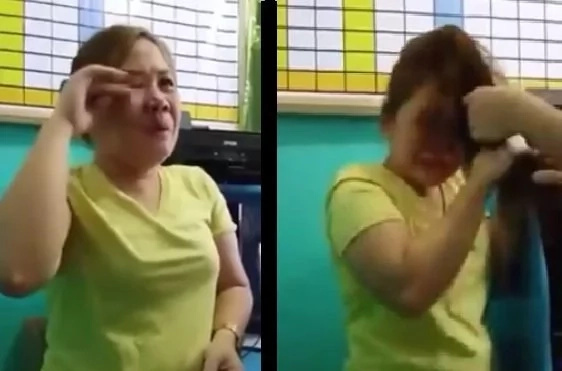 READ ALSO: See Pinoy motorcycle rider's unbelievable escape from death!
A citizen, outraged by the alleged crime of the woman, began pulling on the hair of the alleged thief and slapping her on the head.
One male citizen urged the others to stop the humiliation of the alleged Pinay thief, saying that she has been embarrassed enough.
However, the other citizens continued to humiliate the alleged thief. They pointed out that the woman had her hair all made up and was even wearing signature clothes.
READ ALSO: Suicidal man JUMPS off Metro Manila Skyway!
Many netizens felt that the woman deserved a worse punishment than being embarrassed and physically abused for allegedly stealing from the supermarket.
"Dapat kapag nagnakaw putulan ng kamay..Yun ang parusa tulad dito sa Saudi!" a netizen said.
(Thieves should have their hands cut off. That is the punishment for thieves here in Saudi Arabia.)
Others said that the woman was only crying because she was caught in the act.
"Yan ang tatak ng mga magnanakaw.. Pa baby effect para maka kuha ng sympathy sa mga walang alam kung anong nangyari," another online user commented.
(That is how thieves behave. They try to cry a like a baby in order to get the sympathy of those who are not aware of what happened.)
On the other hand, several netizens said that they should not judge the woman since everybody is a sinner.
"Walang perpekto sa mundo tao lang tayo nagkakamali !  Mas mabute wag nalang po tayo humusga ng tao," an online user explained.
(There is no perfect person in this world, everyone makes mistakes! It would be better if we do not judge others.)
SHARE this shocking video with your family and friends!
READ ALSO: Man suddenly died, his wife said he was acting strange in bed
Source: Kami.com.ph