- President Rodrigo Duterte's pre-departure remarks on US President Barack Obama has turned the tables against him, as Obama called off their possible meeting on the sidelines of the ASEAN Summit
- Labor Secretary Silvestre Bello III called out Obama's status as a lame-duck president, which might be the reason for Duterte's scathing remark
- The Department of Foreign Affairs (DFA) released a statement that the president regretted his controversial comment and hoped to mend ties with Obama in the foreseeable future 
The controversial remark of President Rodrigo Duterte on his American counterpart did not faze Labor Secretary Silvestre Bello III at all.
He is, in fact, with the minority who understood why the tough-talking president derided US President Barack Obama.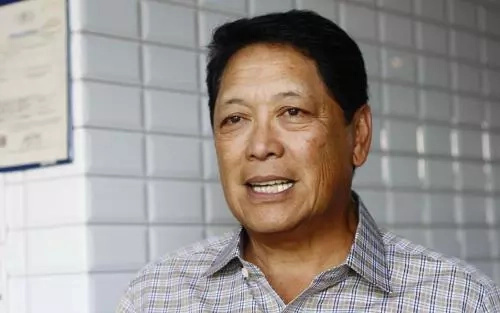 (photo credit: interaksyon.com)
"I thought the President is bright. Why did he do that? Maybe, he remembered that President Obama is already a lame-duck president. In a few months, he will leave his office," he said.
READ ALSO: Duterte to Obama: 'You must be respectful'
The black president still has four months left before he steps down from office. His exit will also serve as the inauguration of the new president and both events will happen on January 20, 2017. However, it will be his last day in the White House a day before the solemn turnover.
When asked if Duterte's comment will affect overseas Filipino workers (OFW) in the United States or American investments in the country, Bello said that it was meant to reassure his fellow Filipinos that the president is looking after them.
"I think he is more concerned about the welfare of Filipino workers than establishing a strong relation with an outgoing president."
READ ALSO: Obama to Duterte: Is this the right time?
The Department of Foreign Affairs (DFA) immediately took action on Duterte's boo-boo through damage control, releasing a statement on Tuesday.
"President Duterte explained that the press reports that President Obama would 'lecture' him on extrajudicial killings led to his strong comments, which in turn elicited concern. He regrets that his remarks to the press have caused much controversy," it said.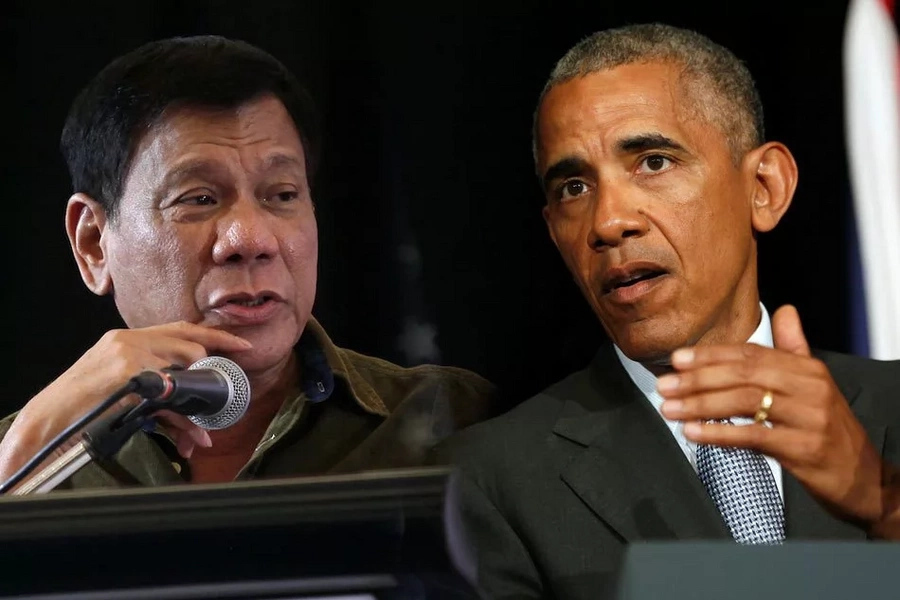 (Photo credit: dailymail.co.uk)
The department affirmed that the president is looking forward to 'ironing out differences' with Obama since it has been a part of his plan to arrange an independent foreign policy and advocate for more secure ties with other nations.
READ ALSO: Duterte regrets offensive remarks on Obama
However, the US president responded by aborting their supposed meeting on the sidelines of the ASEAN Summit.
"Both delegations, however, have agreed that in the light of the issues that still need to be worked on, the bilateral meeting between the two nations will be postponed to a later date."
During a press briefing before he left for Laos, Duterte went on a tirade when he was given hypothetical questions that foreign leaders might ask him regarding his campaign against drugs and the human rights situation in the country.
READ ALSO: #damagecontrol Netizens react to Duterte's 'clarifications' of Obama insults
When a journalist brought up  a question on human rights which might come from Obama, Duterte replied that he is not 'beholden to anyone' but the Filipino people. He stated that he does not care about the American president before infamously cussing him.
"You must be respectful. Do not just throw away questions and statements. Putang-ina, mumurahin kita diyan sa forum na iyan. Huwag mo akong ganunin. Tell that to everybody," he said.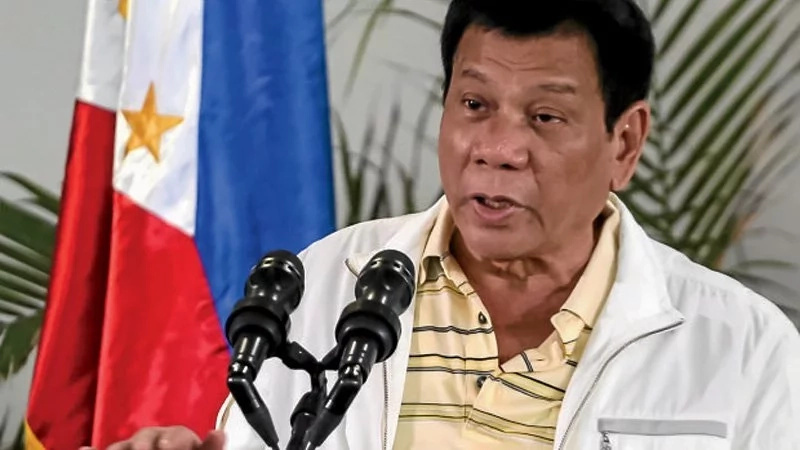 (photo credit: newsinfo.inquirer.net)
(You must be respectful. Do not just throw away questions and statements. Son of a whore, I'll curse you at that forum. Don't do anything like that to me.)
READ ALSO: Duterte draws flak, praise from netizens after Obama calls off meeting
Source: Kami.com.ph