Now that President Rodrigo Duterte has signed Proclamation No. 55 - which declares a 'state of national emergency on account of lawless violence in Mindanao' - there have been other instances where previous presidents did the same.
Not all states of emergencies are the same - it depends on the situation a particular area is experiencing. A state of emergency means that the government can change or suspend constitutional procedures in an area that is dangerous to its citizens.
Here are five instances, not including the most recent declaration, that the country was put under such an alarming condition.
1. Proclamation N0. 889
This was issued by the late dictator President Ferdinand Marcos after the Plaza Miranda bombing. The declaration suspended the writ of habeas corpus, which gave police power to arrest without any warrants and detain those they have arrested without pressing any charges.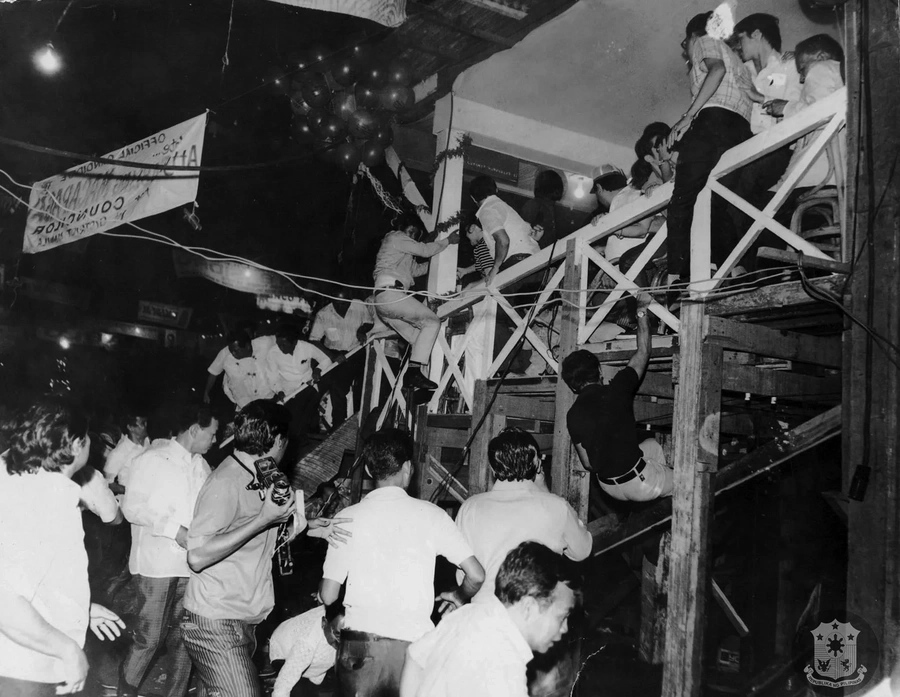 (photo credit: gov.ph)
The proclamation was immediately in effect but the public only got informed a few days after. This, in fact, was the precursor to martial law - which citizens today are fearing since there is an uncanny resemblance between this proclamation and President Duterte's.
READ ALSO: More powers? Duterte says NO to additional powers for the executive
2. Proclamation No. 503
The coup attempt of 1989 triggered President Corazon Aquino to declare a state of emergency despite the other coups that were staged during her presidency. The 1989 coup lasted for a week, but it was only on the sixth day that the country's first female president put the country under such rule.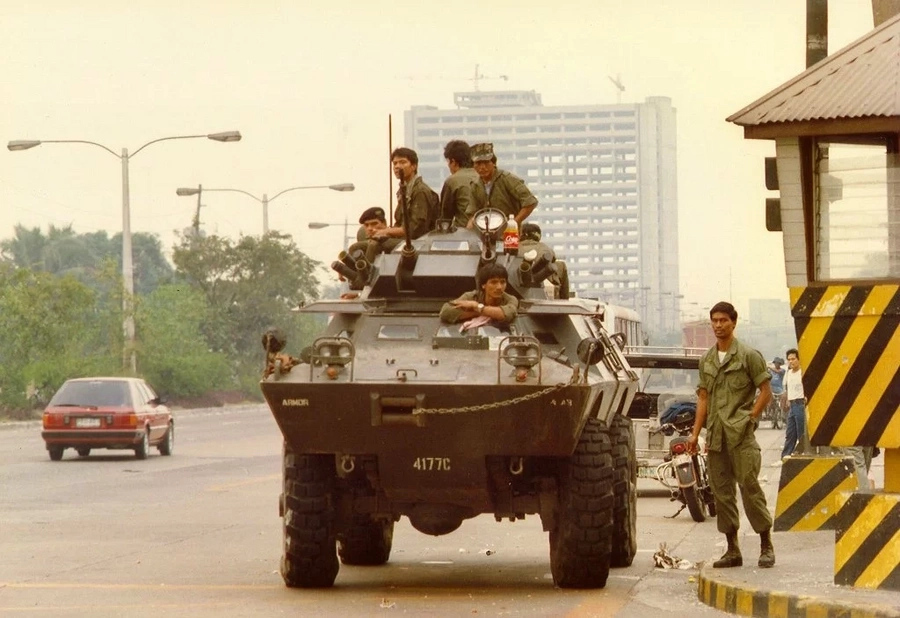 (photo credit: thestagnantfilipino.com)
Those who staged the coup came from the Armed Forces of the Philippines (AFP), in particular those who are members of the Reform the Armed Forces Movement (RAM), and soldiers who were loyal to the former dictator. The group attacked various military base camps as well as the presidential palace, which made Aquino call on the United States to help her quell the rebellion.
3. Proclamation No. 1017
This was the first instance President Gloria Macapagal-Arroyo declared a state of emergency in the country, which has its differences compared to the previous declarations of states of rebellion in 2001 and 2003. The declaration was made in February 2006 to suppress a rebellion against her regime. Opposing politicians, soldiers, and communist rebels convened  to overthrow her after five years of her presidency.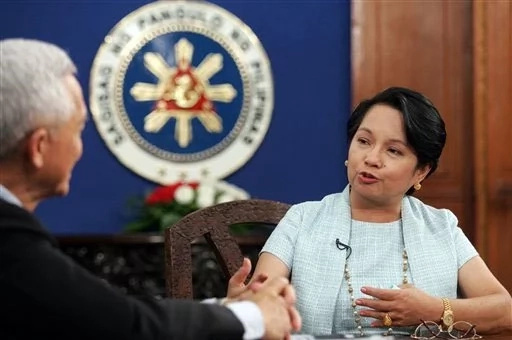 (photo credit: 2001-2009.state.gov)
However,  it was lifted two weeks after with Proclamation No. 1021.
READ ALSO: Gloria Arroyo praises Duterte: He is a stronger leader than I am
4. Proclamation No. 1946
The Ampatuan massacre of 2009 prompted then-President Gloria Macapagal-Arroyo to use her powers once again to declare a state of emergency in some provinces in Mindanao such as Maguindanao (where the town of Ampatuan is located), Sultan Kudarat, and the City of Cotabato.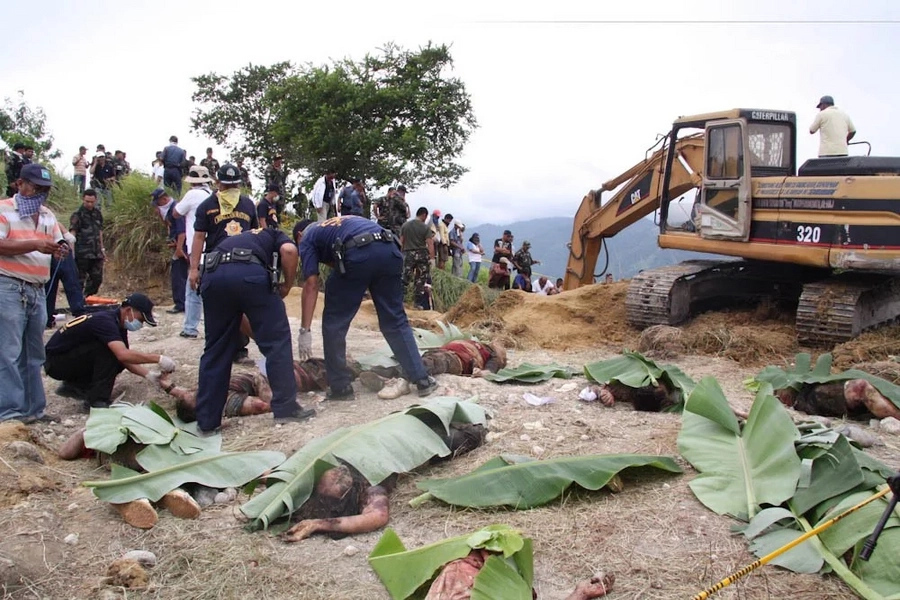 (photo credit: inquirer.net)
The declaration was made to prevent and repress lawless violence in the three mentioned areas. However, a week after this proclamation, she declared martial law in Maguindanao. It was lifted eights days after authorities raided a warehouse owned by Datu Unsay Mayor Andal Ampatuan Jr. They were able to confiscate firearms, ammunitions, and even a makeshift armored vehicle.
5. Executive Order in 'Cocolisap' areas
This is a unique case of a state of emergency but we should not overlook it just because it is not as grave as its previous instances. President Benigno Aquino III issued a state of emergency in areas affected by 'cocolisap', a small parasite that subsists through eating the leaves of young palm trees and the surfaces of fruits. If these pests are not taken care of immediately, it will lead to the eventual decline of the country's coconut industry.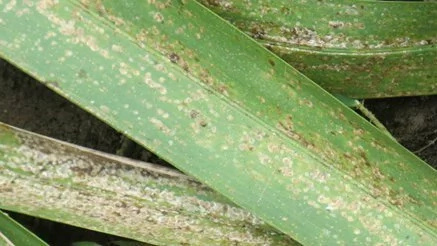 (photo credit: rappler.com)
Senator Kiko Pangilinan, who also served as the Presidential Assistant for Food Security and Agricultural Modernization during Aquino's term, said that Calabarzon (Cavite, Laguna, Batangas, Rizal, and Quezon) and Basilan were the areas affected by the president's executive order.
Although there are other instances the country has put into a state of emergency, these are some of the most recent ones that one needs to know. Proclamation No. 1081, Marcos' declaration of martial law, was not included here because like what other congressmen have reiterated before, it is a completely different matter.
Remember, just because the president declared a state of emergency it means that the country is in martial law and vice versa. Both can be implemented properly; we just have to know the leader who will do so.
READ ALSO: Will President Duterte declare a state of emergency in Sulu?
Source: Kami.com.ph