Duterte threatens of 'eating' Abu Sayyaf
- President Rodrigo Duterte warned the Abu Sayyaf of 'eating them alive'
- He spoke about his intensified campaign against terrorism and criminality, prompting him to describe the group as 'beyond redemption'
- Duterte promised Filipinos that he only needs a little time to make the terrorists pay for their actions
Philippine President Rodrigo Duterte had enough of Abu Sayyaf. He made this clear when he issued a warning against them in front of the Filipino community at the Feungfar Convention Center in Laos on Monday, September 5.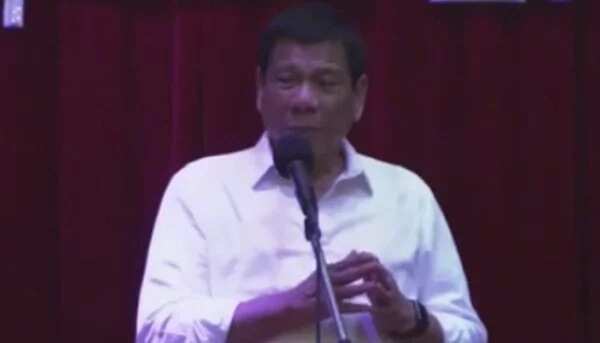 In a report made by Inquirer, he described the terrorist group to be already 'beyond redemption' as they continue to live as lawless people.
This prompted Duterte to threaten the Abu Sayyaf, and claimed of 'eating them alive' if given the opportunity to do so – even quipping to be provided with 'vinegar and salt.'
READ ALSO: Duterte tags FVR as informant: 'He showed me a list'
"If I have to face them, you know I can eat humans. I will really open up your body. Just give me vinegar and salt, and I will eat you," he said.
The crowd appeared to find the head of the state's remarks interesting as some chuckles were heard during his statements.
"That's true. If you annoy me to the fullest… I will eat you alive. Raw," Duterte added.
READ ALSO: Duterte is FAMOUS in Japan, says PM Shinzo Abe
He proceeded to challenge the Abu Sayyaf to continue their attacks as he promised them of a horrible end which he saw fit for the terrorists.
"Go ahead. Set off bombs. Time will come when I will eat you in front of the people. I will devour you and if I have to, erase you," he concluded.
His ire directed towards the group was the result of the recent explosion at a popular night market in Davao City which killed 14 people and left nearly 70 injured. A day after the tragic bombing, the Abu Sayyaf claimed responsibility over the incident.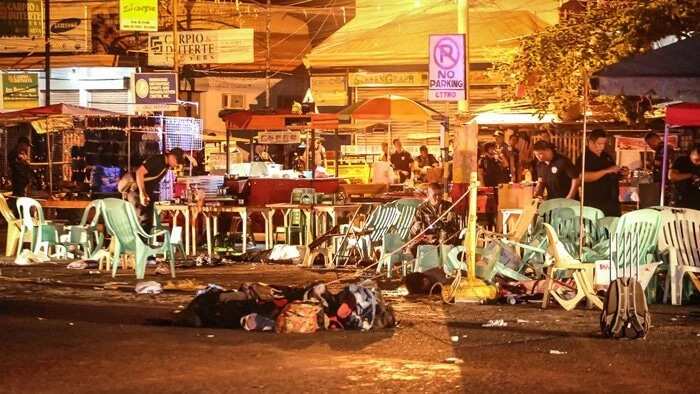 READ ALSO: 6 most unforgivable crimes that Abu Sayyaf Group has done
Duterte assumed that the attack was in 'retaliation' of his intensified campaign against the group, particularly in terrorism and criminality.
However, Duterte assured his countrymen that he would ensure that the terrorists will pay the price for their actions. He humbly asked for a little time before he can completely put an end to the group.
The president is in Vientiane, Laos for the Association of Southeast Asian Nations (ASEAN) Summit.
READ ALSO: Duterte regrets offensive remarks on Obama
The Abu Sayyaf has been notorious for kidnapping tourists and other innocent people to hold as hostage for ransom money.
Philippine National Police (PNP) Director General Ronald "Bato" dela Rosa earlier claimed the possibility that the group has been hired by drug lords as their revenge for the ongoing campaign against the illegal drug trade. According to him, if they can kidnap people for money, they can also bomb people for money.
Source: Kami.com.ph