– An intoxicated Russian man decided to take his own life and climbed the Crimean Bridge, Moscow
– Brave bystander followed him and persuaded to come down
– Tragic accident took place on their way down back to safety...
Unnamed 22-year-old Russian man decided to take his own life, he was also drunk at the time, the whole accident took place in Moscow, Russia. He successfully climbed on the Crimean Bridge and was getting ready to jump.
A witness said that one of the bystanders turned out to be brave and determined enough to follow the desperate man to the top of the bridge, he was trying to persuade the man to change his mind and come down.
READ ALSO: A teenage girl's coffin was reopened after her boyfriend heard sounds coming from her tomb!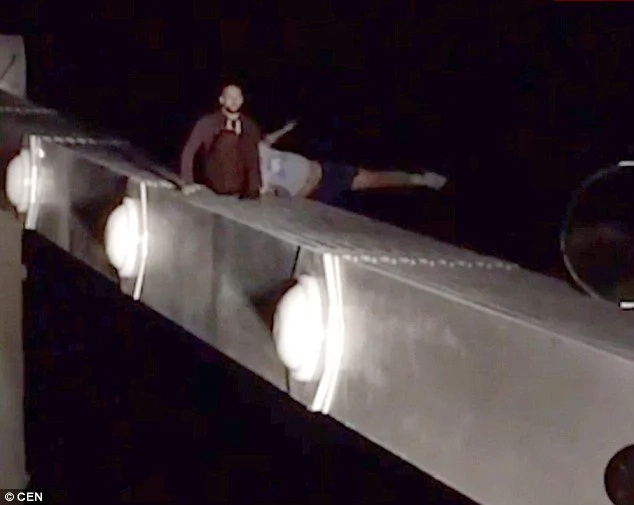 READ ALSO: Two gay men have the most bizarre argument before getting into a brutal fight! (VIDEO)
This bystander obviously know something about life because he managed to convince the man to change his mind. They were already coming down back to safety, but then something tragic happened...
The man, who already decided that there were some reasons to live and that it shouldn't be his end accidentally fell down, broke his neck and died immediately.
Police's currently investigating the whole thing.
– Kami Media
RELATED: 17-year-old girl was gang-raped, shot and fed to alligators
Source: Kami.com.ph