- Benjamin Alves and Julie Anne San Jose recently declared that they were "exclusively dating"
- Bejamin and Julie Anne identify themselves as nerds who understand each other
- For them, to date exclusively is that there just isn't any other party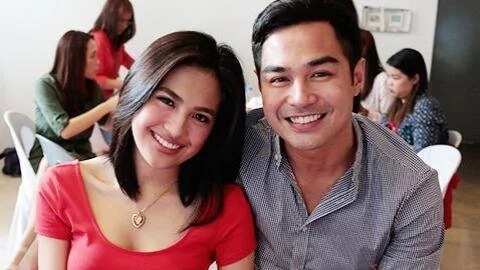 After the revelation that Benjamin Alves and Julie Anne San Jose are exclusively dating, many fans were keen to know what makes the couple "click." Why do they look so good together?
The answer lies in the fact that Benjamin and Julie Anne share the same interest. Both graduated from college and they consider themselves as "nerds."
READ ALSO: PH celebrity babies capture hearts of netizens on social media
According to Benjamin and Julie Anne, they are of the same wavelength, and they understand each other, which for them are two very important things.
The couple was spotted at the Sky High Bar of Ace Hotel and Suites in Pasig City and both were wearing red.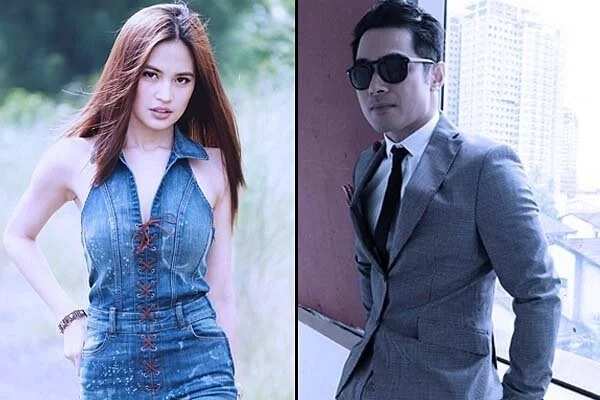 They were also asked what they mean by "exclusively dating" and the 27-year-old actor said that, "Siya lang. Yun lang yun. Kami lang. (Only her. That's it. Just us.)"
 The statement of Benjamin was then affirmed by Julie Anne who said that it would be weird if they see somebody else.
READ ALSO: Mariel and Robin describes baby as 'miracle child'
"Yeah, siya lang (only him). Kasi (Because) it's weird naman (actually) if we're seeing each other and we're seeing someone else."
Benjamin added that, "I think we both grow up in the sense na (that) we're dating someone… yun lang yung focus namin (that's our only focus)."
Aside from the fact that both laugh at things that only they can understand, one thing that got Julie Anne smitten by Benjamin was his honesty and sincerity.

Another important thing for the actress-singer was that Benjamin should respect her and her family.
"God-fearing and may respeto sa akin at sa family ko. And I think yun yung pinakaimportante sa akin," said Julie Anne.
 (God fearing and respects me and my family. I think that is the most important for me.)
In conclusion, Benjamin Alves and Julie Anne San Jose agreed that they simply understand and know each other.
READ ALSO: Carmina Villaroel and Zoren Legaspi recall love story on GGV
Source: Kami.com.ph