- President Rodrigo Duterte has recently crossed swords with US President Barack Obama after he cursed Obama on TV
- One apparent result of the cursing was the scheduled cancellation of the meeting between the two heads of state
- Duterte was quick to "clarify" his statements and blamed the media for circulating misleading reports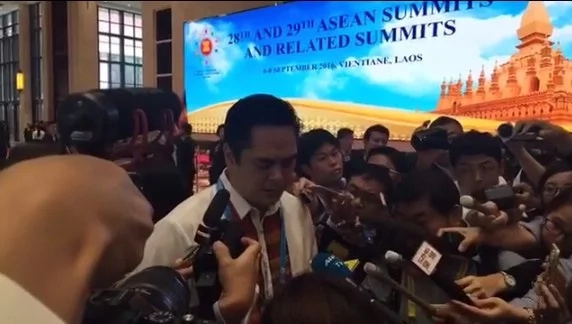 Duterte has made international headlines after he cursed Barack Obama. The President pointed his fingers to the media for biased reporting, stating that reports that he would be receiving "lectures" from the President of the United States, were the ones that irked him off.
The Palace, through the Presidential Communications Office (PCO) Secretary Martin Andanar and Presidential Spokesperson Ernesto Abella were quick to issue a statement clarifying the statements of the Presidents.
READ ALSO: Duterte recants 'son of a bitch' remarks on Obama
Some people took the said official statements hook, line and sinker, but there were also those who were apparently dissatisfied with the official statements.
Here are some of the reactions of Netizens: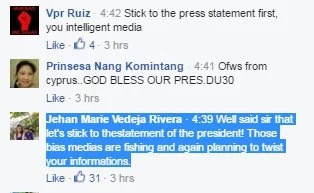 There are clearly those who love the President and support the way he deals with the international community. As of today, the United States remains the Philippines' strongest ally, with billions worth of investments in the country.
READ ALSO: Duterte may have emergency powers to address traffic, says Poe
There are also those who think that the President's manner is not attuned with the norms followed in international discourse. One strong critic, Sonia Carreon said, "He should learn that his crude language has no place in international discourse."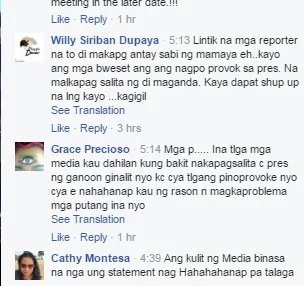 Since the video was uploaded on the official Presidential Communications Page, many supporters of the President were quick to share their words of support and encouragement. There are also those who echoed the sentiment of the President, blaming the media for his own pronouncements, which eventually got carried by media outfits all over the world.
One netizen even proposed that only the government-run media bureau should cover the President's speeches or pronouncements and would just disseminate the information to other media outlets.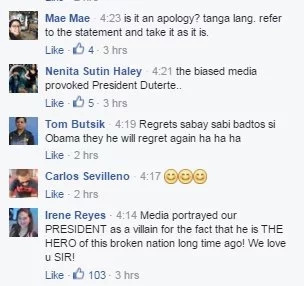 READ ALSO: Netizens react after Obama cancels meeting with Duterte
One netizen said that majority of the Philippines love President Rodrigo Duterte. Following Mathematics principles, majority means 50 percent plus one. Statistics shows that the Philippine population is at more than 100 million.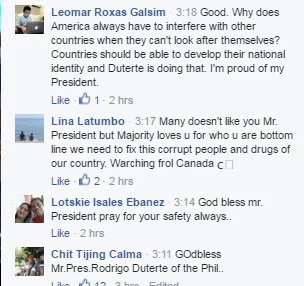 Do you have your own reaction? Feel free to share them below.
Source: Kami.com.ph