EDITOR'S NOTE: This column contains themes and images that may not be suitable for minors. Parental guidance is strongly advised.
A short video clip of a man trying to commit suicide by jumping off the Metro Manila Skyway had gone viral, with netizens angry at the suicidal man for causing chaos, commotion, and heavy traffic on the road.
According to the video uploader, traffic enforcers stopped all of the cars in the area from moving as they tried to rescue the suicidal man.
READ ALSO: Woman in Cagayan de Oro BURNS a helpless DOG alive with a blowtorch
"Nung pauwi na ko biglang pinastop lahat ng kotse. Akala ko may ginagawa sa skyway yun pala may isang lalake nag tatangkang tumalon," the uploader narrated.
(While I was going home, all cars were suddenly stopped by traffic enforcers. I thought that there was an ongoing construction in the area but it turned out that there was a man who was attempting to jump off the Skyway.)
However, the man did not listen and he suddenly jumped off the elevated highway.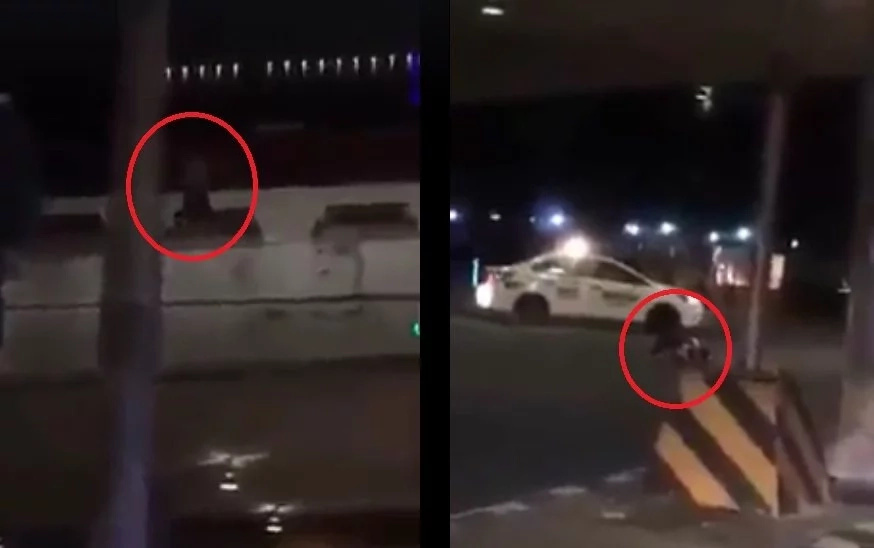 READ ALSO: RECKLESS driving: Unsuspecting delivery man VIOLENTLY hit by a car in a subdivision
Fortunately, the man survived the long fall and was immediately rushed to the hospital.
"Pagtalon nya bigla akong nanlambot.  After 5 minutes gumalaw yung tumalon kaya buhay sya. Nakakabigla at nakakapanlambot na masaksihan ang ganitong pangyayari," the video uploader added.
(I was shocked when he jumped off. After five minutes, we saw that the jumper survived the fall because he started to move. It was shocking and disturbing to witness such an incident.)
Netizens gave mixed reactions to the suicide attempt video.
Some netizens were angered that the man had to cause problems for other people in his failed suicide attempt.
On the other hand, several netizens were relieved that the suicidal man survived the Skyway incident and they also wished for his full recovery.
SHARE this shocking video with your family and friends!
READ ALSO: VIDEO: Hero cop risks his life to save SUICIDAL man from oncoming TRAIN!
Source: Kami.com.ph