Electric posts stand in the middle of Tacloban road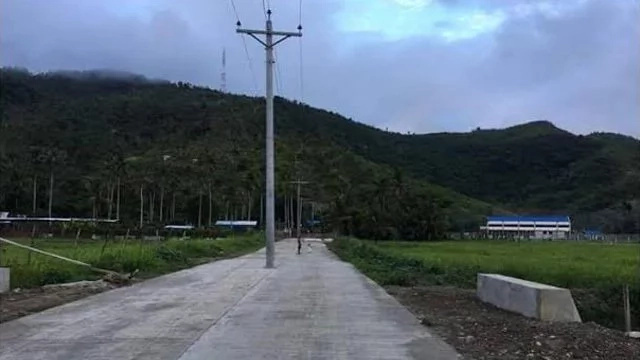 A concerned citizen posts a peculiar picture of a road in Tacloban: electric posts clearly standing in the middle of a two-lane road.
In a photo posted by Michael Bryan Vermug, electric posts are seen standing in the middle of a two-lane road. Vermug further says that he has seen these posts in person. He even followed it up with a video showing the posts embedded into the ground.
A section of the road, which is located near the Pan-Philippine Highway, was blocked off due to ongoing construction work, Vermug said.
The motorist said he first saw the electric posts on his social media feed, but initially thought it was a hoax.
Although the photo already has around a hundred reactions and comments, Vermug has yet to hear from the Department of Public Works and Highways (DPWH), the Leyte II Electric Cooperative, and the Tacloban city government.
According to the DPWH regional office, concerned citizens need to send a letter to its Tacloban City office with photos of the road and landmarks near it. It noted that the presence of electric posts in the middle of roads is prohibited because it would be a traffic hazard and obstruction.
photo from Michael Bryan Vermug's Facebook
Source: KAMI.com.gh