- President Rodrigo Duterte said that there will be more deaths to come with his all-out war against illegal drugs
- The increasing number of deaths are either done by police operations or vigilante and extrajudicial killings
- Duterte is set to attend the APEC Summit in Laos where he will push for a drug-free nation
Despite the number of deaths that has been claimed due to the administration's campaign against illegal drugs in the country, President Rodrigo Duterte said that there will be more killed before the end of the all-out war.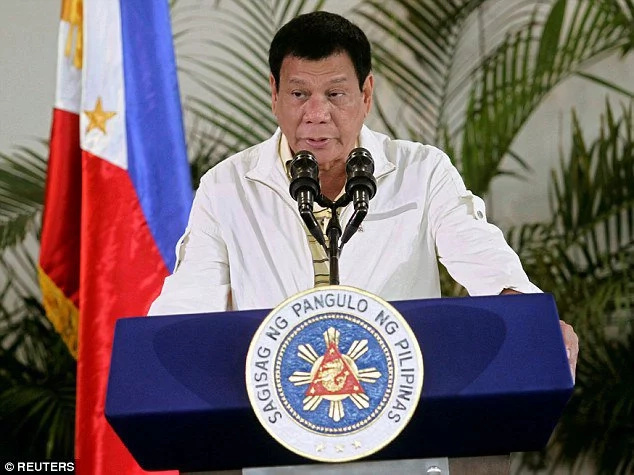 The President was supposed to meet US President Barack Obama at the regional summit today at Laos and he made it clear that the US President should not lecture him about human rights.
"Plenty will be killed until the last pusher is out of the streets. Until the (last) drug manufacturer is killed, we will continue," said Duterte.
READ ALSO: Netizens go WILD over Duterte calling Obama a 'son of a whore'
However, Obama canceled his meeting with Duterte after the PH president called him a son of a whore.
"I am a president of a sovereign state and we have long ceased to be a colony. Who is he to confront me? As a matter of fact, America has one too many to answer for. Everybody has a terrible record of extrajudicial killings," said the iron-fisted President.
According to police reports, about 900 of those killed in the campaign against drugs were caused by police operations, and the rest were due to vigilante and extrajudicial killings. Human rights activists term such as "deaths under investigation".
READ ALSO: Obama calls off first meeting with Duterte
While there are Filipinos who support the President's campaign against illegal drugs, human rights activists, international organizations, and other ally countries of the PH, particularly the United States, have expressed grave concern over the killings.
Duterte earlier lambasted the United Nations for criticizing the increasing number of deaths in the country. He also turned down a meeting with UN Secretary Ban Ki-moon at the APEC summit in Laos.
"The Philippines is not a vassal state; we have long ceased to be a colony of the United States. I do not respond to anybody but the people of the Republic of the Philippines," he added.
READ ALSO: Obama to Duterte: Is this the right time?
The ASEAN Summit marks Duterte's debut on the international stage and Duterte said that he would push for a drug-free region and a binding code of conduct for South China Sea claimants.
Source: Kami.com.ph