- The Davao bombing last Friday, which has left 14 dead and 68 wounded, has prompted President Rodrigo Duterte to put the nation in a 'state of lawless violence'
- Leaders of large business groups expressed their support for Duterte's proclamation, who claimed that it was a good measure for the security of not just their business but the public as well
- Former presidents Gloria Macapagal-Arroyo and Joseph Estrada also agreed with his decision, with Arroyo saying that it was the 'right thing' to do 
President Rodrigo Duterte's declaration of a 'state of lawless violence' has divided the nation into two factions - those who think that it is just a precursor to martial law while there are those who agree with his decision wholeheartedly.
Those in the latter camp are some of the country's largest business groups who said that the declaration has a positive effect on their operations. However, they requested the current administration to set clear parameters regarding the country's new status.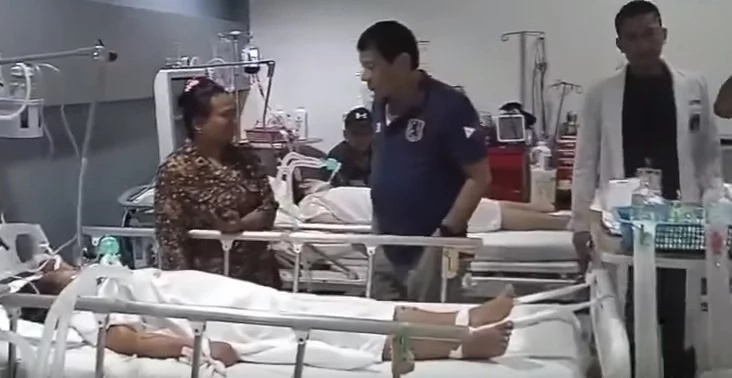 (Photo credit: RTVM / Presidential Communications)
According to Management Association of the Philippines president Perry Pe, Duterte's declaration  should be formally issued in the form of a proclamation or executive order or it will have no effect on its citizens.
READ ALSO: "Bato:" State of Lawlessness is NOT martial law
On Monday, the president signed the single-paged proclamation before he left the country for Laos to attend the ASEAN Summit.
For American Chamber of Commerce in the Philippines Senior Advisor John D. Forbes, security is needed in business in order for it to operate.
"Our members have experienced police and military actions in many countries in the fight against global terrorism, including in the Philippines. We do not see civil rights being affected by the state of lawless violence, a constitutional authority of the President to use the Armed Forces. Hopefully, more acts of terrorism will be prevented so as to guarantee security for Filipinos," he said.
READ ALSO: Official declaration 'state of lawlessness' out Monday – Duterte
The proclamation was also inevitable now that the country has been getting more threats from the president's enemies.
"The protection of innocent lives takes priority so the tightening of (security) against a heinous group is a must," Philippine Chamber of Commerce and Industry President George T. Barcelona stressed.
While others might fear that their civil rights will be restricted with the declaration, Philippine Exporters Confederation Inc. President Sergio R. Ortiz-Luis Jr. thought otherwise. He noted that the move was one of the president's means to fulfill his campaign against criminality and terrorism.
READ ALSO: Public transportation systems, stations on full alert status after state of lawless violence declaration
Aside from the leaders of these business groups, former presidents Gloria Macapagal-Arroyo and Joseph Estrada concurred with Duterte's decision.
Arroyo said that it was the 'right thing' to do, further disclosing that Duterte helped her when she put the country in a state of emergency.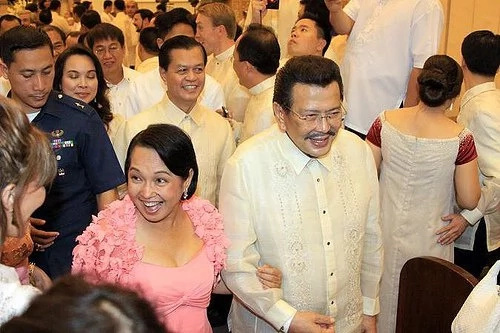 (photo credit: picssr.com)
"When I used to have those problems in Mindanao, I would ask [then Davao City] Mayor Duterte to handle them for me. And he handled them very well in his time for me. So I'm sure he'll handle just as well, if not better, for himself."
Estrada, on his part, beckoned the public to support Duterte's pursuit to subdue criminality and terrorism.
READ ALSO: IT WAS ALREADY PLANNED! Panelo says on state of lawlessness
Source: Kami.com.ph