- A Filipino husband was put to the ultimate test − to find out if he is faithful enough to his wife or will he give in to temptation?
- Youtube channel To Catch a Cheater conducted a social experiment in the Philippines to know if Filipino men are prone to cheating
- An accomplice woman tasked to flirt with a married man was filmed ; the wife watched the video afterwards to see the result
Watch the video below.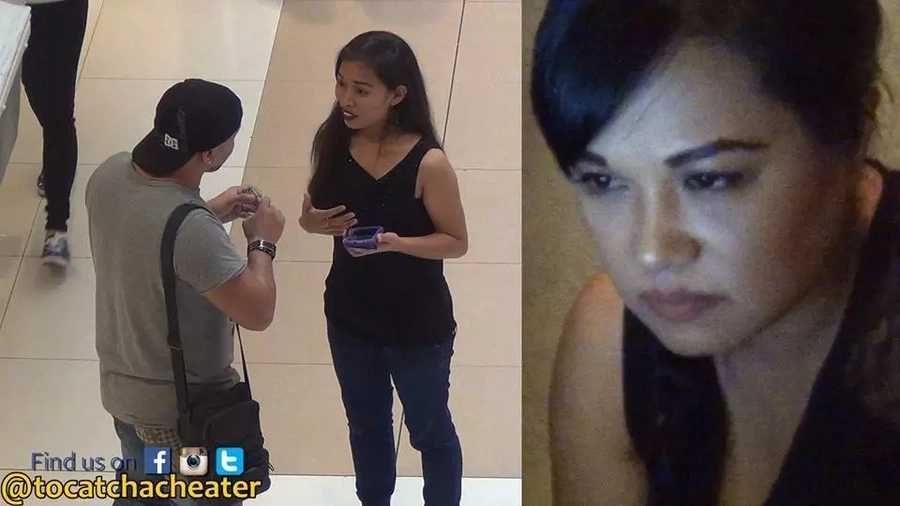 READ ALSO: Vince & Grace were set to marry each other; the reason why his bride left him is heartbreaking
International Youtube channel To Catch a Cheater made a social experiment in the Philippines. The ultimate test is to find out if Filipino men are faithful to their wives.
They call it the cheat test. In the video, a man cutting his nails while inside a mall was approached by a woman. On the other hand, the man's wife was glued to the surveillance and was watching them.
This marked the beginning of the test.
READ ALSO: Her husband decided to marry his side chick. What this woman did is hard to believe!
The married man and the accomplice woman had a conversation that went like this.
Woman: Where is Shakey's?
Husband: Shakey's? Downstairs.
Woman: Hey, can I get your number?
Husband: My number?
Woman: do you have a girlfriend or a wife?
Husband: Wife. I already have a wife.
Woman: Wife?
Husband: Yeah (shows ring)
Woman: She won't get mad?
Husband: Probably not (gives number)
Woman: Can we hang out?
Husband: Yeah sure
Woman: How about your wife?
Husband: No it's fine. Actually they're here with me right now.
Woman: Oh!
Husband: My name is Bryan.
READ ALSO: Brad Pitt's HEARTBREAKING letter to Angelina Jolie goes viral again
The woman has asked for a direction. After the husband instructed her, she asked for follow-up questions including his personal mobile number and even asked him out. In the end, the husband agreed and gave his number.
Nevertheless, according to Dailypedia, the real wife confirmed that the video was edited to make it appear like her husband cheated. It was revealed that the number the husband dictated to the woman was actually his wife's.
The experiment was also posted on To Catch a Cheater Facebook page. Below are reactions from Filipino netizens who got to watch the video.
READ ALSO: These touching words that husband said to his wife on their wedding night will make you cry
Ronah Lah:
"In a Filipina perspective, the guy was just being nice to the girl and just pretended to be interested. Typical Filipino men."
Mark Peralta:
"The Guy knew that the girl was into him so he tested the water by telling he has a wife. If the girl still persists then there's a willing victim."
Eduardo YU:
"It seems the guy is not interested to that woman, cutting his nails in front of her is the sign."
READ ALSO: It was a beautiful wedding until the groom died hours after; still a dream come true
Lesther Andrew Talledo:
"That guy, pretended he has wife with him, just to avoid that girl trying to flirt with him. SMART!! and giving a wrong number."
Lee Carandang:
"The acting was so off. The guy gave his number just to end the conversation. He passed the test, definitely not a cheater as he was rushing to go and meet his wife. Filipinos are polite and afraid of saying "No." At the back of his mind he was thinking "WTH" but in an effort to still be approachable, gave his number then walked away."
Video from To Catch a Cheater
RELATED: Their love story is #RelationshipGoals; but what happened on their 10th anniversary is unexpected
Source: Kami.com.ph