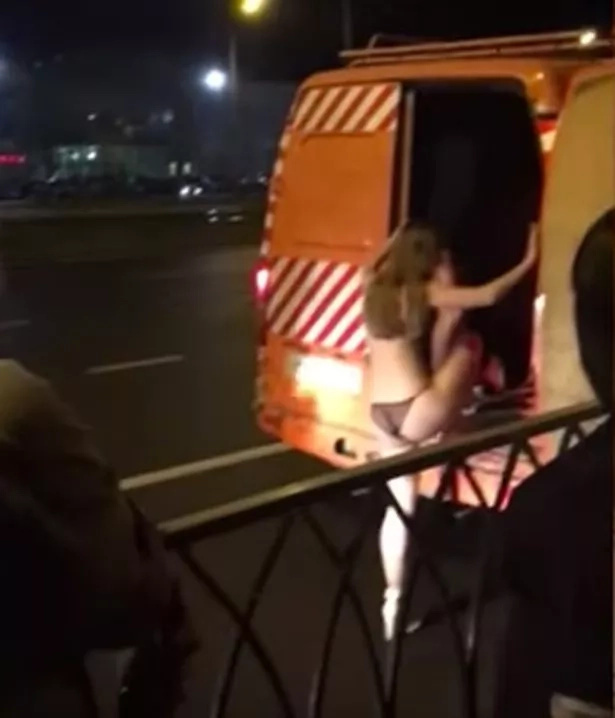 - In Kazan a construction worker left his work van unattended for a couple of minutes
- In this short time span three half naked girls wearing only their undergarments and high heels managed to climb into his vehicle
- Luckily for us the whole incident was caught on video and uploaded to Youtube!
This hilarious footage was captured in Kazan, Russia.
A construction worker left his work van for a couple of minutes and when he returned there were three half-naked girls inside of it.
The video shows that while the worker is absent three laughing girls dressed only in their undergarments and high heels climb into his van.
The construction worker said: "We arrived at the facility in the evening, the girls were already there and stopped the passing drivers. I parked on the edge of the road and went to take a drive up the technique. At this time, the girls climbed into the back of my company car."
When the worker returned they even tried to persuade him to drop them off at home.
READ ALSO: What's It Like To Wear A $400,000 F-35 Helmet? 
READ ALSO: Apple 1:0 Samsung
READ ALSO: This could be the weirdest fight video you've ever seen!