- The Philippine government is gravely concerned as China increases its military presence in the Scarborough Shoal
- Defense Secretary Delfin Lorenzana said that there are 4 Chinese Coast Guard ships near the disputed areas
- President Rodrigo Duterte will ask Beijing for an explanation to their military presence in the Scarborough Shoal
Philippine Defense Secretary Delfin Lorenzana reported that a Philippine Air Force plane spotted 4 Chinese Coast Guard ships near Scarborough Shoal on Saturday, September 3.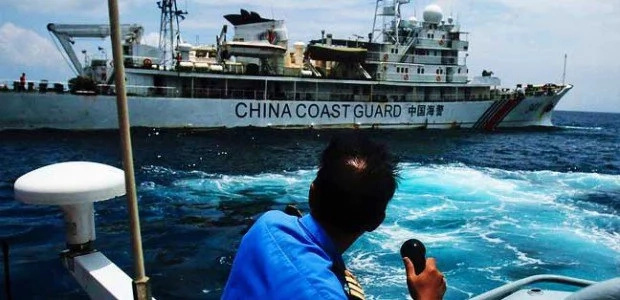 The Philippine government is now asking China to explain the increased presence of the Chinese vessels near the disputed areas in the West Philippine Sea (South China Sea). The issue now is considered a "grave concern" for the country.
"The presence of so many ships, other than Coast Guard in the area is cause of grave concern. The DFA (Department of Foreign Affairs) has already called the attention of the attention of the Chinese Ambassador and demanded explanation," said Lorenzana.
READ ALSO: Obama to Duterte: Is this the right time?
According to Lorenzana, the Chinese attempted to turn the Scarborough Shoal into an artificial island, luckily the United Stated intervened and dissuaded the construction.
"If they try to construct anything in Scarborough it will have far reaching adverse effect on the security situation," he added.
President Rodrigo Duterte already expressed his willingness to build good diplomatic relations with China but he will still ask Beijing whether they are continuing with their construction despite the recent ruling of the UN Tribunal that favored the Philippines.
READ ALSO: What to expect from Duterte during the ASEAN Summit 2016
Duterte said last September 2 that he received an intelligence report that China sent barges to Scarborough Shoal and had proceeded with their construction in the area for the first time.
The international court ruled that China had no legal basis to their claims to almost all of the strategic areas and that their construction of artificial islands was against international law and therefore illegal.
As a strong ally of the Philippines, the United States backed the claims of the PH and has warned Beijing to stop extending its military presence in the disputed shoal.
READ ALSO: China now allows Filipino fishermen to go in Panatag Shoal
Scarborough Shoal is located 230 kilometers from the main Philippine island of Luzon and has been the center of the dispute between the Philippines and China.
Source: Kami.com.ph