The Slow Mo Guys published new video on their YouTube channel of a hammer smashing a mirror and it reveals something truly amazing about the nature of this clash, looks like The Matrix creators were right after all
The Slow Mo Guys is the YouTube channel, where Gavin Free and Dan Gruchy publish their videos of different things in slow-motion, showing you the world hundred of times slower than you could ever see with your own eyes.
Few days ago they publish new video 'Hammer through Mirror at 120,000 fps', which is way slower that they usually show us and it influence the quality too, but thanks to this frame rate we can see something truly amazing and unexpected...
READ ALSO: Two gay men have the most bizarre argument before getting into a brutal fight! (VIDEO)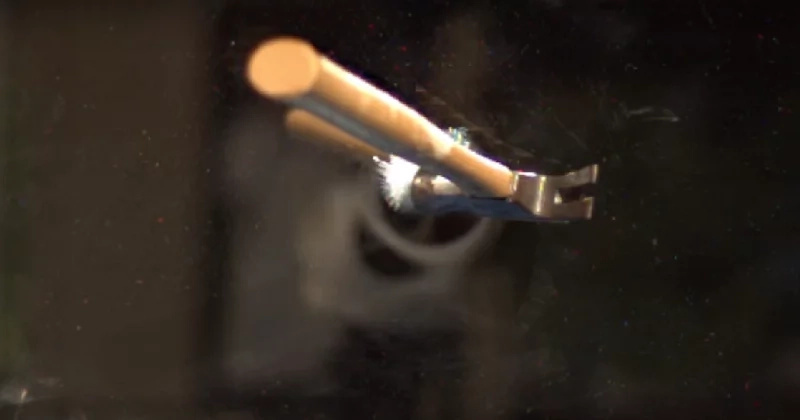 READ ALSO: Crazy girl sets a car on fire, thinking it belonged to her ex-boyfriend
When The Slow Mo Guys slow the video up to 120 000 frames per second we can see waves on the mirror, just like in iconic The Matrix (1999) in the helicopter scene. The only thing we can now wonder is did The Wachowskis knew about this phenomena or just guessed it?
– Kami Media
RELATED: Mexican weather girl stripped down to underwear in sexy music video proving she's insanely hot
Source: Kami.com.ph