- President Rodrigo Roa Duterte had lashed out at US President Barack Obama, as he explained that he is not under any obligation to explain about the issues hounding his presidency
- Duterte had reiterated the Philippines' independence and urged the US President to be respectful as they are supposed to be on equal footing at the ASEAN Summit
- The President then turned the tables to the American President, blaming the US for the Philippines' predicament before pointing out the supposed human rights violation in the Mexican borders
President Rodrigo Roa Duterte said in a press briefing in Davao City on Monday, September 5, that he doesn't have to explain the extrajudicial killings and human rights issues that hound his three-month presidency to US President Barack Obama.
The riposte from the President came following the statement of White House Press Secretary Josh Earnest on Friday, September 2, that Obama will not hold back when talking about human rights upon meeting Duterte.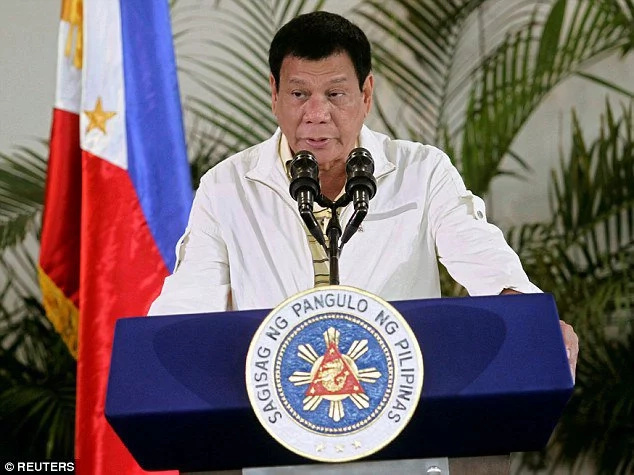 According to Duterte, "I do not respond to anybody but to the people of the Philippines. Wala akong pakialam sa kanya. Who is he? The Philippines is not a vassal state. We have long ceased to be a colony of the United States."
READ ALSO: What to expect from Duterte during the ASEAN Summit 2016
The statement was given before the President leaves for Laos where he will be meeting Obama for the ASEAN Summit. The President also announced that he will not pick a fight even as he continue to stress the independence of the Philippines. He also stressed that the US President should be respectful.
"You must be respectful. Do not throw away questions and statements. P----- mo, murahin kita diyan sa forum na iyan. Huwag mo akong ganoonin. Tell that to everybody," Duterte added.
"I do not want to pick a quarrel with Obama, but certainly, I would not appear to be beholden to anybody," he clarified.
READ ALSO: Alan Peter Cayetano is set to join Duterte at ASEAN Summit
President Rodrigo Duterte, who has been under fire for his bloody drug war, turned the table on the American president and blamed the United States for the country's predicament.
"As a matter of fact, he has so many—America has one too many to answer for the misdeeds in this country. Hanggang ngayon, hindi pa tayo nakatikim ng apology diyan. That is the reason why Mindanao continues to boil. Sabi mo, that was the last century, iyang mga wounds na iyan from generation to generation. As a matter of fact, we inherited this problem from the United States. Why? Because they invaded this country and made us their subjugated people," the President had said.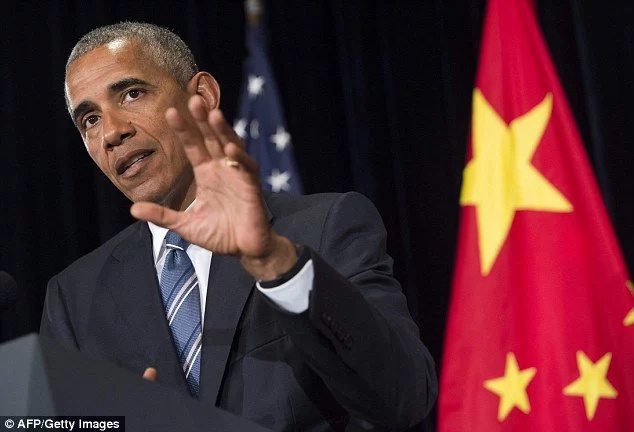 Duterte also warned the US President not to lecture him about his drug war, saying that they are supposed to be on equal footing at the Summit despite the difference in the size and the economic status of the country.
READ ALSO: Sen. Alan Cayetano writes HEARTFELT letter to President Obama
Duterte said, "Gusto mo the right word? Magkababuyan tayo doon kapag ginawa mo sa akin iyan. I do not accept that preposition that anybody is superior that me. We are supposed to be equal there. My country might be small, hardly keeping up with the economic problems but I will not allow myself—insultuhin mo, insultuhin mo ang Pilipino."
"This is an independent country. Nobody has the right to lecture on me. God. Do not do it," Duterte added.
Duterte had previously said that Obama cannot discuss human rights issues in the Philippines without listening to him and completely understanding the illegal drug situation in the country.
READ ALSO: Duterte considers hiring hatchet men, mercenaries to FIGHT Abu Sayyaf
Duterte had also reiterated that his drug war will continue while there are pushers on the streets, despite the criticisms from the international communities.
"Kung hindi kayo maghinto diyan sa droga — the campaign against drugs will continue. Maraming mamatay diyan. Plenty will be killed until the last pusher is out of the streets. Until the drug manufacturer is killed, we will continue and I will continue and I do not give a shit to anybody observing my behavior. It will continue until such time I can proclaim to the nation that we are drug-free. And that is my only purpose in this presidency, so be it. If you remove me because of the killings, then it shall be so," Duterte stressed.
The President also slammed the US for human rights violations against migrants, saying, "Everybody has a terrible record of extrajudicial killing. Why make an issue of fighting crime? Ni hindi niya maubos-ubos iyang sa Mexico border niya. Look at the human rights of America along that line. The way they treat the migrants there."
RELATED: 4 Filipinas who CHALLENGED Duterte's war against drugs!
Source: Kami.com.ph