- A strange old lady in black was presumed to have seen minutes before the Davao City explosion 
- Witnesses said the woman begged for money for her sick child, and just moment after she received the money she warned that people should go home early because an earthquake is coming
- Facebook users claimed to have shared the same experience that night
READ ALSO: Abu Sayyaf disowns attack, tags ally behind Davao blasting
Before the explosion happened in the Davao Night Market last Friday, a mysterious lady in black has begged to several shoppers according to netizens.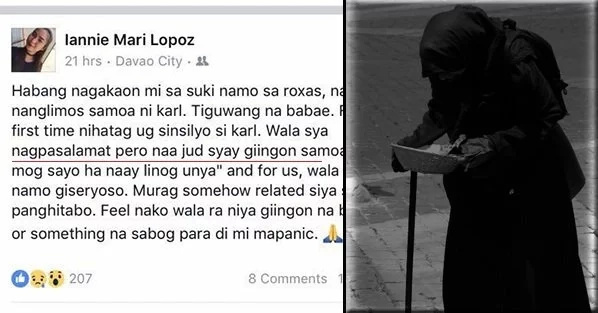 These netizens who survived the bombing claimed that an old woman wearing black approached them and begged for money minutes before the incident transpired. Many of them offered money to the old lady as Davaoenos are known for their hospitality. They believed the money that the strange woman was asking them was for her sick child.
What was more unusual was when the woman in black warned the witnesses that an earthquake is coming and that they should go home quickly. She told them this right after she received the cash from the shoppers.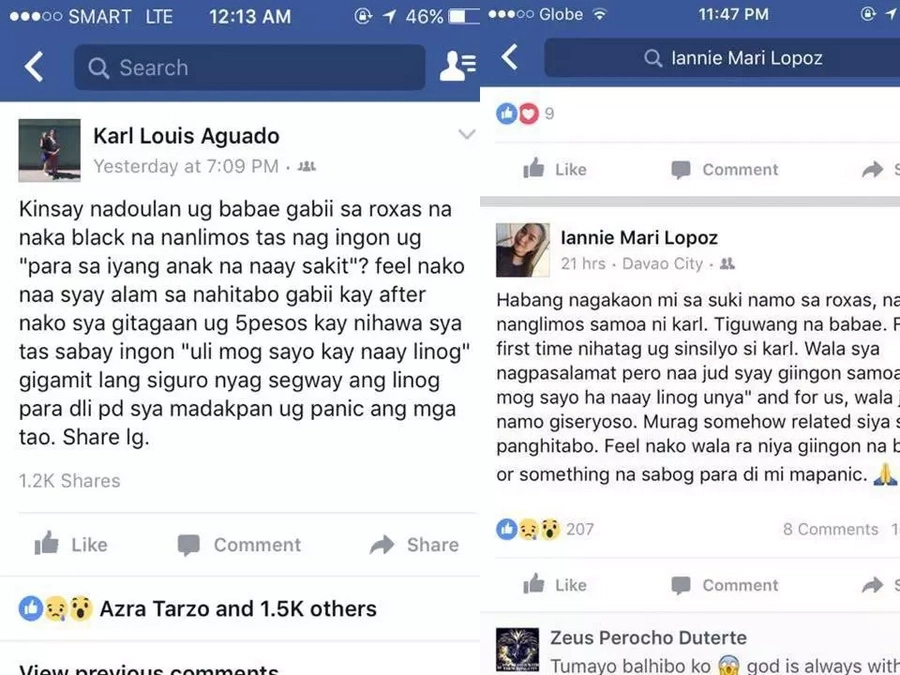 READ ALSO: 10 IMPORTANT things to know about the Davao City EXPLOSION
Facebook users Karl Louis Aguado, Iannie Mari Lopoz, Rexcel Anne Llesis, and Kimberly Salmeo who claimed to have an encounter with the strange woman appeared to have experienced the same.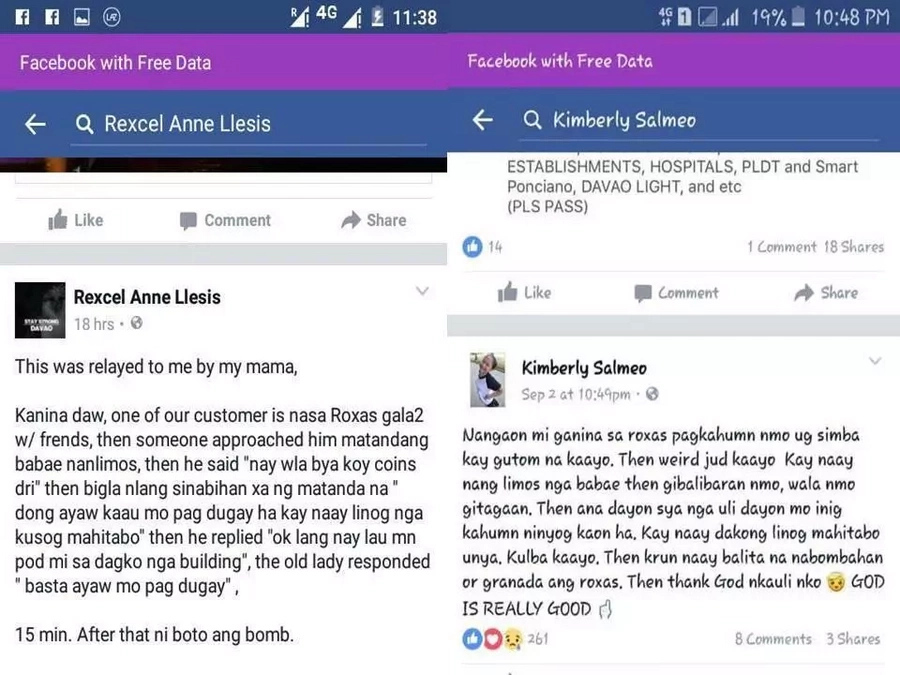 Meanwhile, police officials are still investigating the creepy story behind the old woman in black who appeared that night and foretold such unexpected event.
On the other hand, some did not buy the story. Others said that people could have just copied the story from one another and pretended as if the same thing occurred to them.
READ ALSO: Duterte's heart-breaking visit to Davao blast VICTIMS at the hospital, morgue
Despite it being unverified yet, the claims by netizens somehow made sense. Whether it was real or was merely a coincidence, it still demands attention and analysis.
The Davao City explosion left 14 people dead and 67 others wounded.
Investigators are looking at three persons of interest who could be held liable. Witnesses said they saw a man in his 40s and two women with medium build swiftly leaving the area after taking a massage at the night market.
RELATED: CAPTURED on video! Exact moment explosion happened in Davao City Night Market
Source: Kami.com.ph