- The Philippine president sets foot today on the world stage
- A "statesmanlike" and "composed" President Rodrigo Duterte shall be expected during his first international meeting
- Duterte may meet with other world leaders on the sidelines of the ASEAN summit 2016 in Laos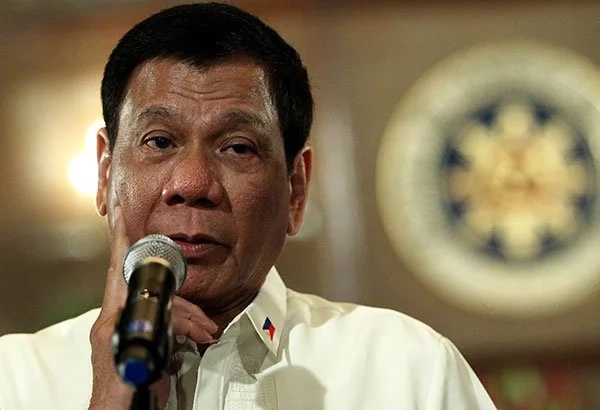 READ ALSO: Duterte willing to talk to Obama only if the US president listens to him first
Philippine President Rodrigo Duterte is expected to arrive in Vientiane, Laos on the night of September 5 for the ASEAN summit.
With the president attending his first international meeting since he assumed office last June, Duterte has been informed on the proper decorum a world leader should practice according to an international affairs expert.
The expert also said that people will expect a "composed" and "statesmanlike" Duterte in the regional summit.
READ ALSO: Alan Peter Cayetano is set to join Duterte at ASEAN Summit
"Though Duterte is widely known as a crude, tough-talking strongman, I won't be surprised if we will see a more statesmanlike and composed version of him in the upcoming fora," Philippine foreign affairs official Richard Heydarian said.
"Duterte will most likely emphasize necessity for greater economic integration and connectivity in ASEAN and beyond, and downplay the South China Sea disputes," he furthered.
The following is Duterte's schedule in the ASEAN Summit as specified in the press kit released by the government.
READ ALSO: Duterte declines meeting Ban Ki-Moon – AFRAID to face UN Secretary General?
September 5 - Monday
*Arrival in Vientiane, Laos
September 6 - Tuesday
*Opening ceremony, 1 to 1:35 pm
*Launch of the Visit ASEAN@50, 1:35 to 1:40 pm
*28th ASEAN Summit (Plenary), 1:55 to 3:15 pm
*Signing Ceremony of the ASEAN Declaration on One ASEAN, One Response: ASEAN Responding to Disasters as One in the Region and Outside the Region, 3:20 to 3:55 pm
READ ALSO: Survey says…Filipinos are the HAPPIEST workers in Asia!
*ASEAN Leaders' Interface with Representatives of ASEAN Inter-Parliamentary Assembly, 4 to 4:30 pm
*ASEAN Leaders' Interface with Representatives of ASEAN Youth, 4:40 to 5:10 pm
*ASEAN Leaders' Interface with ASEAN Business Advisory Council, 5:20 to 5:50 pm
*Courtesy call on Prime Minister Thongloun Sisoulith
*Welcome dinner hosted by Thongloun Sisoulith, prime minister of Laos and chairman of ASEAN 2016, and Madame Naly Sisoulith in honor of ASEAN heads of state/government and delegates, 8 to 9:30 pm
READ ALSO: Duterte may visit May Jane Veloso, a Filipina worker convicted for drug trafficking in Indonesia
September 7 - Wednesday
*29th ASEAN Summit (Retreat), 8:30 to 10 am
*19th ASEAN Summit to Commemorate the 26th Anniversary of ASEAN-China Dialogue Relations, 10:15 to 11:15 am
*19th ASEAN-Japan Summit, 11:30 am to 12:30 pm
*Lunch hosted by Thongloun Sisoulith, prime minister of Laos and chairman of ASEAN 2016, in honor of ASEAN heads of state/government and invited guests, 12:30 pm
READ ALSO: Abella: Obama and Duterte meeting at ASEAN Summit unconfirmed
*18th ASEAN-Republic of Korea Summit, 1:30 to 2:30 pm
*19th ASEAN-Plus Three Summit, 2:45 to 4 pm
*ASEAN-Australia Summit/First ASEAN-Australia Biennial Summit, 4:15 to 5:15 pm
*8th ASEAN-UN Summit, 5:30 to 6:30 pm
*Gala dinner hosted by Thongloun Sisoulith, prime minister of Laos and chairman of ASEAN 2016, and Madame Naly Sisoulith in honor of ASEAN and East Asia Summit heads of state and government, United Nations secretary general and delegates, 8 pm, 8 to 10 pm
READ ALSO: OBAMA to speak with DUTERTE about several ISSUES during the ASEAN Summit
September 8 - Thursday
*14th ASEAN-India Summit, 9 to 10 am
*4th ASEAN-United States of America Summit, 10:15 to 11:15 am
*11th East Asia Summit, 11:30 am to 1:30 pm
*Joint Leaders' Statement on the Regional Comprehensive Economic Partnership, 1:30 to 1:40 pm
READ ALSO: Palace expects Duterte to be center of attention at ASEAN Summit
*Lunch hosted by Thongloun Sisoulith, prime minister of Laos and chairman of ASEAN 2016, in honor of ASEAN and East Asia Summit heads of state/government, United Nations Secretary General and delegates, 1:45 to 2:45 pm
*Closing ceremony of the 28th and 29th ASEAN Summits and Related Summits and handing over of the ASEAN chairmanship to the Philippines, 2:50 to 3:20 pm
*Press conference by Thongloun Sisoulith, prime minister of Laos and chairman of ASEAN 2016, 3:20 to 3:50 pm
*Departure from Vientiane, Laos
RELATED: Duterte prepared to DEFEND drug war to Obama
Source: Kami.com.ph