- A video of a guy manually wiping a car's windshield while in the middle of the road has gone viral
- The video features a man using his two hands to replace the vehicles wiper which appears to have been broken
- The video, which appears to have been taken by a Facebook user who was surprised of what he saw, has thousands of views and shares from netizens who were reminded to always be resourceful when it comes to unexpected incidents
While many people become successful out of technical know-how of things, there are those who top their fields by just being resourceful.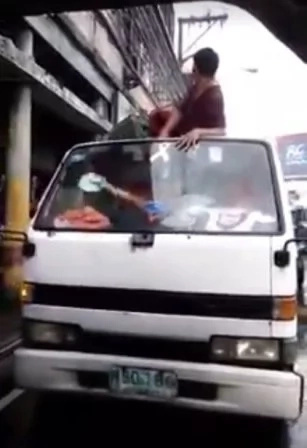 In times of emergencies and on the spot decision-making, one's ability to recall academic knowledge and theories is not enough to help him survive the challenge of the day.
This is also the reason why, we are taught to be the best of both world. While there are employers who prefer people who have strong academic background, there are those who choose to hire employees with people skills.
READ ALSO: #WalangKwentangMagulang: Villagers rescued a newborn child abandoned by parents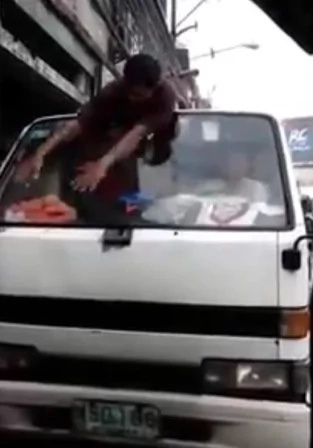 That is the ability to not only handle different people with different sensibilities but that is the ability of being able to think outside the box in times of emergencies.
This guy is probably one of those who may not have been on the top of his academic career but is a rockstar in the name of resourcefulness.
A video of a guy manually wiping a car's windshield while in the middle of the road has gone viral. The video features a man using his two hands to replace the vehicles wiper which appears to have been broken.
READ ALSO: This young boy singing in a mall went viral! His version of 'Listen' is the best!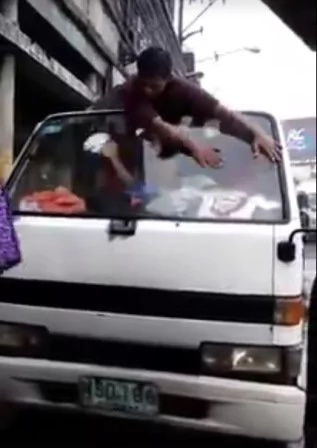 As a result, the man is forced to get out of his seat and use his hands to wipe the raindrops pouring in the vehicle's windshield.
The video, which appears to have been taken by a Facebook user who was surprised of what he saw, has thousands of views and shares from netizens who were reminded to always be resourceful when it comes to unexpected incidents.
RELATED: Their version of 'Pak Ganern' went viral; what they did is a proof that #forever exists!
Source: Kami.com.ph