- On Facebook, a netizen shared a video of a girl singing a portion of an AEGIS song
- Many were amazed with the intensity and vocal range of the pinay singer and left positive comments
- Paullete Cambronero is the girl in the video who also went viral a few years back when she sang songs inside a mall via a karaoke machine
Last Saturday night, Popoi Jurilla posted a video of a talented girl singing on Facebook.
Sure there are many talented singers out there who can reach high notes, sing difficult songs, and can do impeccable runs like Beyonce but this girl is different.
Jurilla requested this video from his idol Paullete Cambronero. In his caption, he described her as halimaw or a monster for reaching those very high notes. Jurilla even questioned where she got her high voice.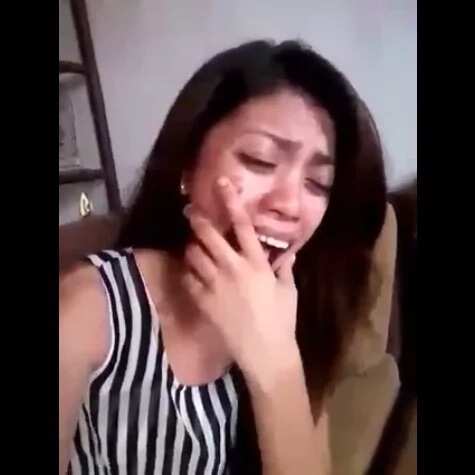 READ ALSO: This young boy singing in a mall went viral! His version of 'Listen' is the best!
Cambronero sang a portion of one of Aegis' famous songs Luha, particularly the line "bukas nasa ibabaw naman."
Aegis songs are normally high in pitch and very tricky to sing that's why only a few select singers with real talent can sing their songs. Cambronero happens to be one of those who can reach their high notes and even took it further by increasing the pitch at the end four times!
Yes, not just one, not just two, but four times! She also sang in perfect clarity and didn't sound like a chipmunk at all on her highest pitch.
READ ALSO: The girl who cursed Leni Robredo is now a singer
Singing in this incredibly high pitch isn't an easy task and Cambronero really nailed it in this video.
Other netizens seem to agree that she did a good job. Many were astonished with her vocal range.




Someone commented why she's not yet discovered and that she should join singing competitions to get more famous.

READ ALSO: Young boy singing Domino caught on video; could he be the next Darren Espanto?
A netizen even asked if her voice is higher than Asia's Songbird Regine Velasquez.

According to these comments, Cambronero was able to beat Regine. They claim that she was able to reach the note C#6.

Generally, everyone was impressed that she did this just sitting down.

READ ALSO: Video of a street kid singing tagalog version of Dance with My Father went viral
One fan even suggested that she sing Mariah Carey's "Emotions" because only someone with a high vocal range can sing it with its multiple whistle tone parts.

It turns out that Paullete Cambronero has been singing since she was seven years old. She was discovered on Youtube when she sang Celine Dion's "All By Myself" at a food court. Since then, she got a recording contract with Ivory records and released a self-titled album.
Check out her impressive singing prowess below:
READ ALSO: Meet Bacolod City's singing diva whose confidence will inspire you to sing!
Source: Kami.com.ph