Mother Teresa is known for her humanitarian work helping the poor and those who were in need in Kolkata, India. Nineteen years after her death, the Nobel Peace Award-winning nun on Sunday was proclaimed a saint of the Roman Catholic Church by Pope Francis during a canonization mass in Vatican City.
READ ALSO: Pinoys remember the 'miracles' of Mother Teresa in the Philippines
Here is a collection of 10 powerful quotes about love and faith by Saint Teresa of Calcutta.
1. "Let us always meet each other with a smile, for the smile is the beginning of love." The "saint of the gutters" said in 1979 during her Nobel Peace Prize Lecture.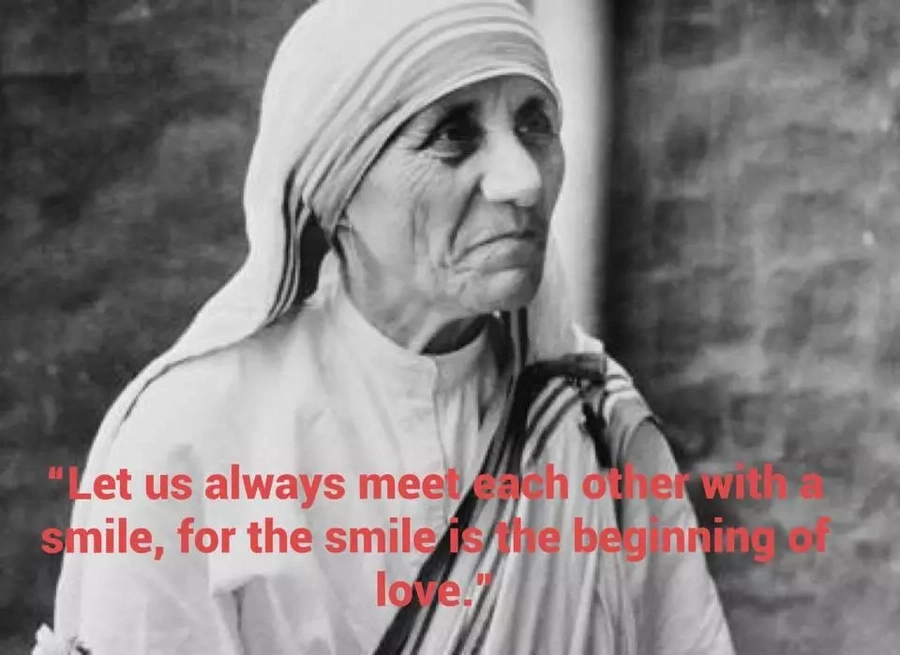 2. "Love begins at home, and it is not how much we do, but how much love we put in the action that we do."  Saint Teresa told in the same lecture.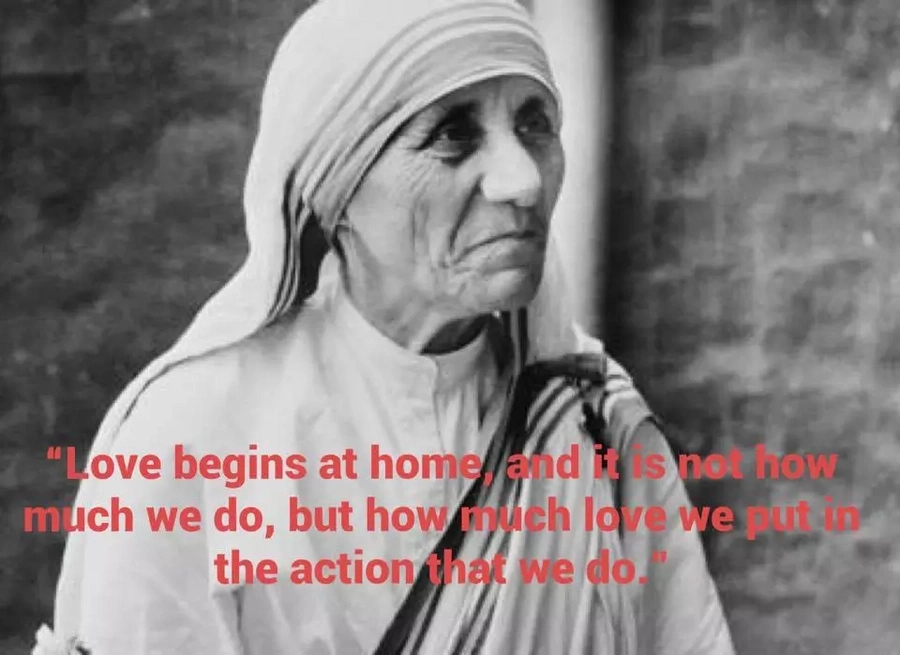 3. "We have been created for greater things, to love and be loved."  She wrote in the book Where There is Love, There is God.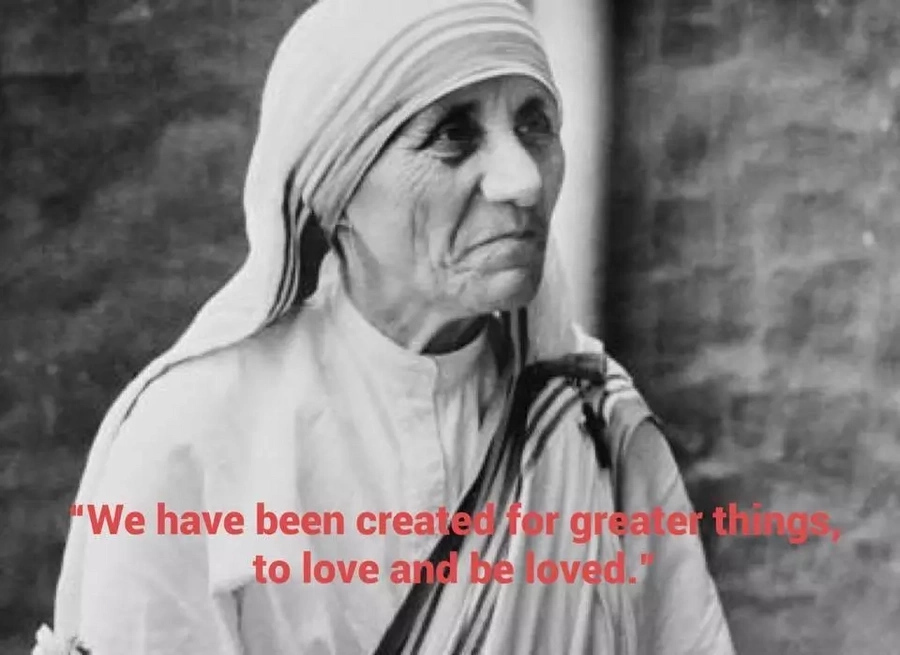 READ ALSO: Netizens express clashing opinions on Mother Teresa's canonization
4. "We fear the future because we are wasting the today." The Nobel peace laureate wrote in the same book.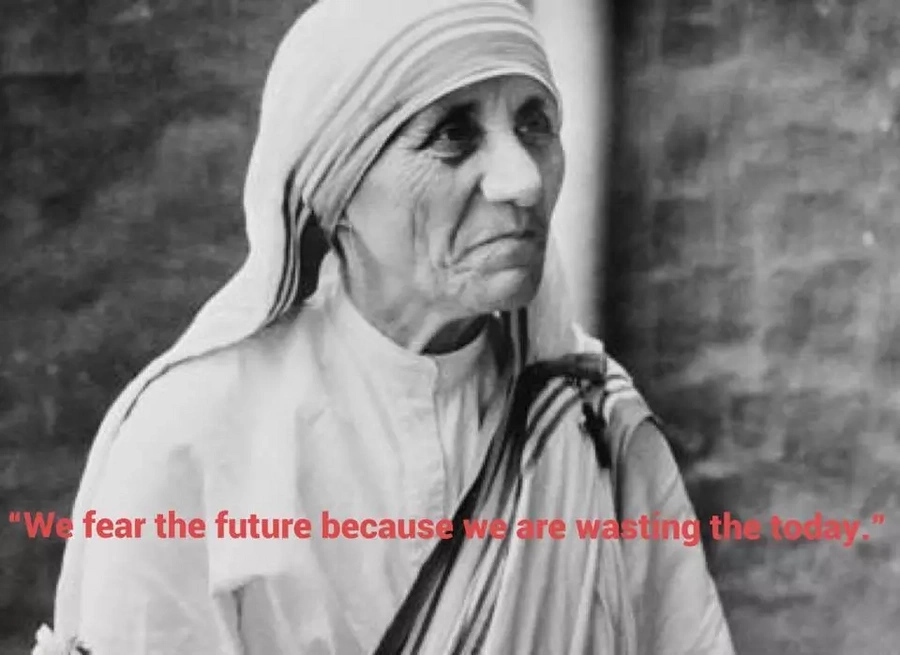 5. "The future is so much in the hands of God, I find it much more easy to accept today because yesterday is gone and tomorrow has not come and I have only today." She also wrote in the similar book.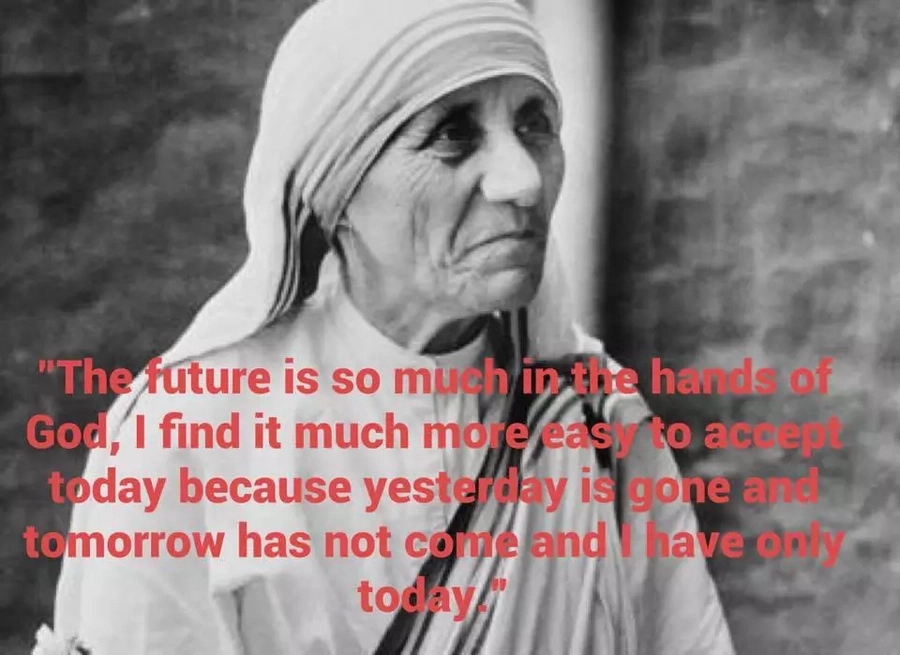 6. "I do not agree with the big way of doing things. To us, what matters is an individual." The Nobel Peace Prize-winning humanitarian wrote this.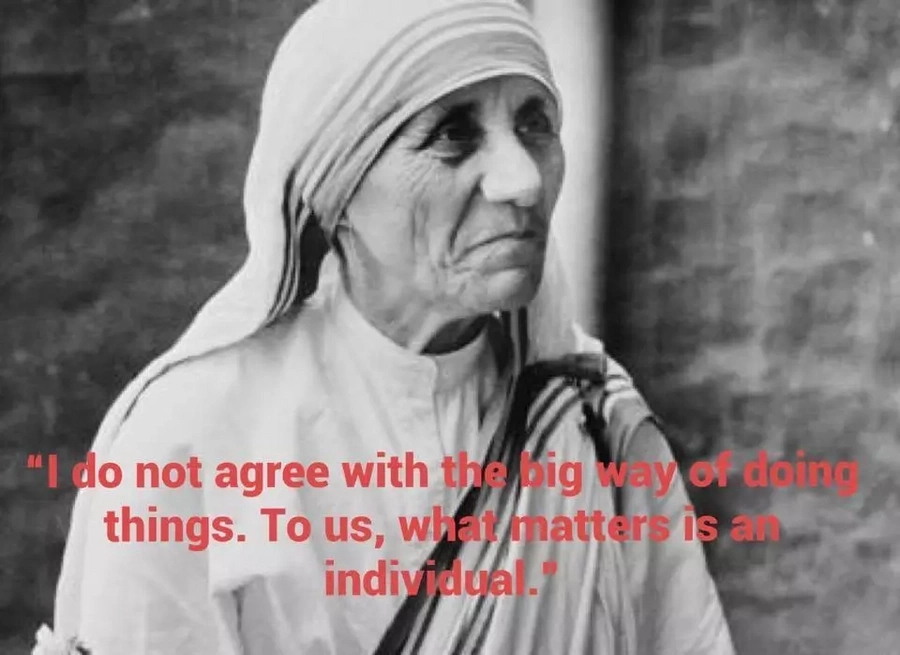 7. "I see somebody dying, I pick him up. I find somebody hungry, I give him food. He can love and be loved. I don't look at his color, I don't look at his religion. I don't look at anything. Every person whether he is Hindu, Muslim or Buddhist, he is my brother, my sister." Mother Teresa said when asked about her nationality in an interview in 1995.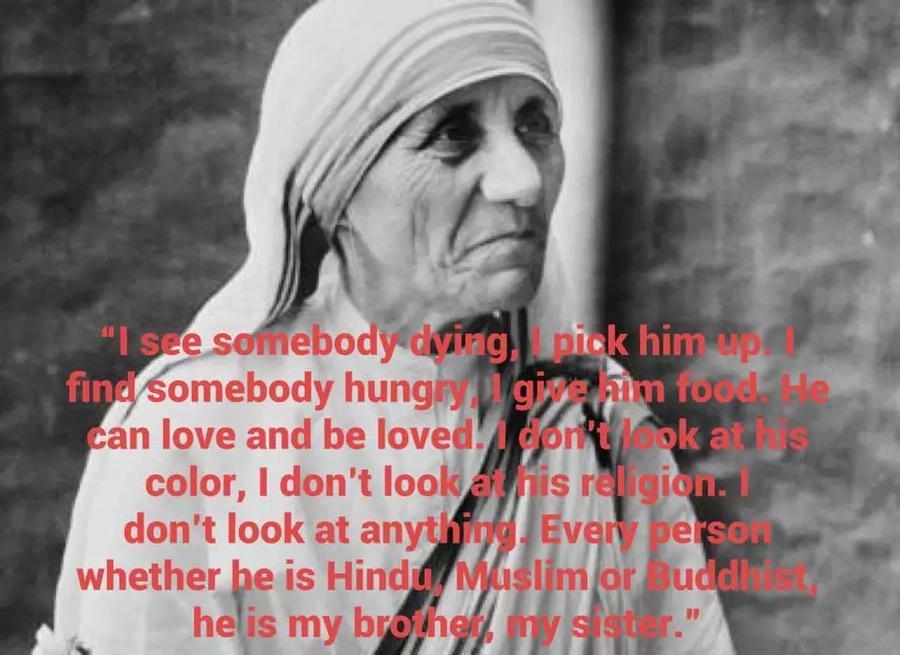 READ ALSO: Is she a SINNER in disguise? 5 reasons why Mother Teresa does not deserve to be a SAINT
8. "I am everything. Every country I love and I am a child of God to love the humans."  She said in the same interview.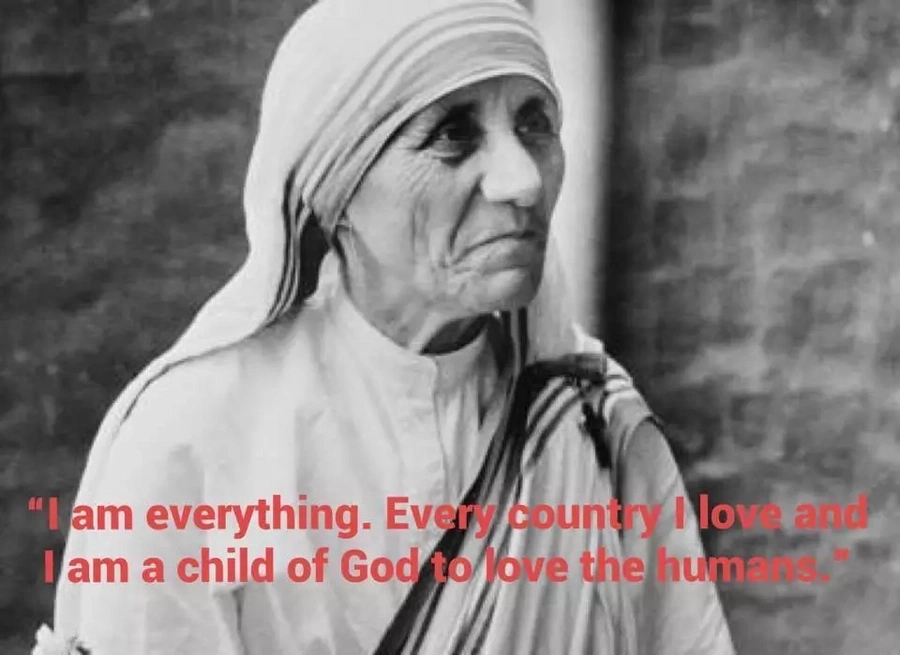 9. "Do ordinary things with extraordinary love." This was what Mother Teresa would always say according to a priest who knew the nun through Missionaries of Charity.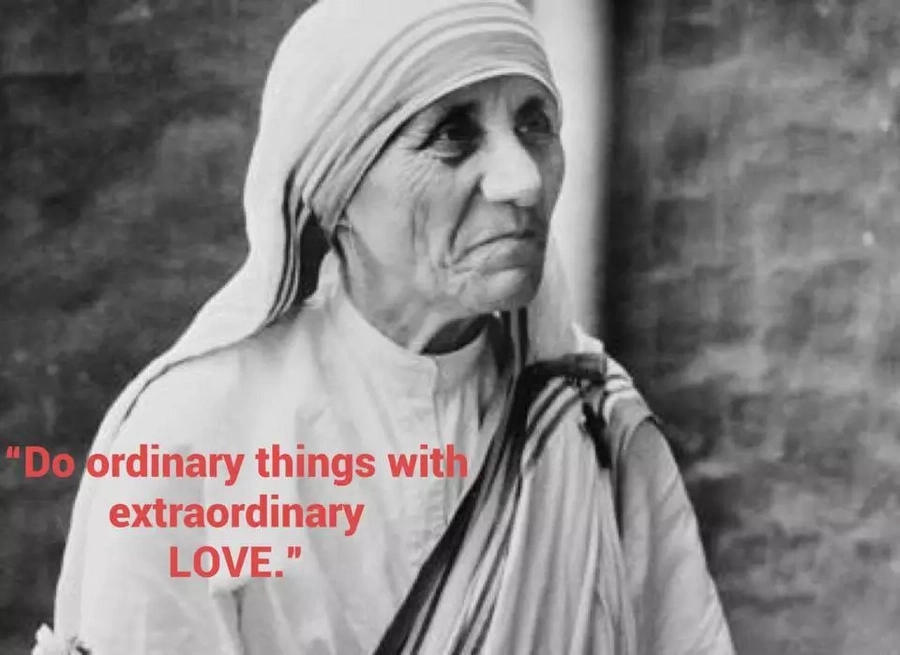 10. "If I ever become a Saint–I will surely be one of 'darkness.' I will continually be absent from Heaven–to light the light of those in darkness on earth." This was Mother Teresa's mission statement based on the book Mother Teresa: Come Be My light.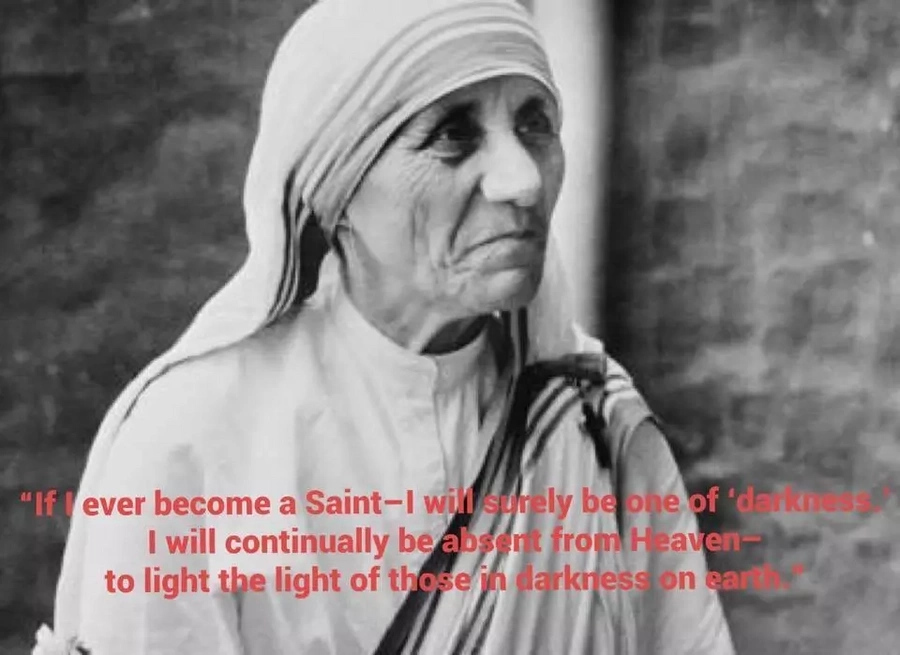 RELATED: Pope Francis lauds Saint Mother Teresa for helping the POOR, fighting ABORTION
Source: Kami.com.ph