- A hilarious video of a man doing bizarre things after being asked to have his bag be inspected through an x-ray machine has gone viral
- The video features the guy supposedly entering what appears to be an airport until he was stopped by the security guards and was asked to go back to have his bag checked by the authorities
- This is not the first time that sabaw moments are captured through a video and is shared to the rest of the world
We've all experienced moments of stupidity when we do things which we wouldn't have done under normal circumstances. The truth is, we all share that "sabaw" moment which we either regret or celebrate later on.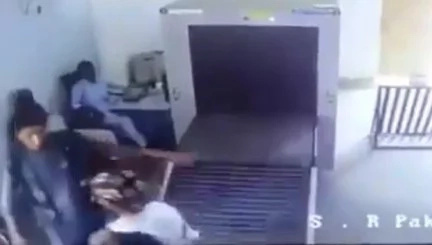 Sometimes, however, our sabaw moments are just in its fullest extent which make us do crazy things. This is even worse if our moments of stupidity are captured by a camera and is shared to many people.
Sometimes, these moments happen in things we do the first time. It's good if you know what to do and if there are people whom you can model yourself from but if you're standing in that line and you're next and you probably don't know what to do, you're dead.
READ ALSO: Their version of 'Pak Ganern' went viral; what they did is a proof that #forever exists!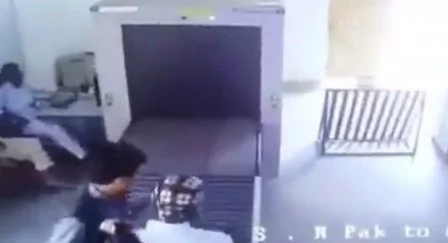 This is exactly what happened to this guy in this clip.
A hilarious video of a man doing bizarre things after being asked to have his bag be inspected through an x-ray machine has gone viral.
The video features the guy supposedly entering what appears to be an airport until he was stopped by the security guards and was asked to go back to have his bag checked by the authorities.
READ ALSO: This young boy singing in a mall went viral! His version of 'Listen' is the best!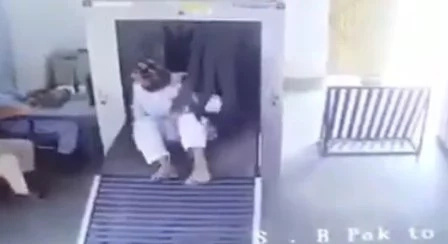 What the guy did was unexpected. Instead of putting his bag in the x-ray machine, he also went in and subjected himself to the same routine thinking that that's what he's supposed to do.
When the security guard saw him get out of the platform, all they could do was to scratch his head in bewilderment with what the guy did. The video now has more than 30 thousand views and has been shared by netizens.
Watch the video and you'll see how "sabaw" moments can ruin someone's life, forever.
RELATED: #WalangKwentangMagulang: Villagers rescued a newborn child abandoned by parents
Source: Kami.com.ph