- Terrorist group Abu Sayyaf has reportedly beheaded a pregnant Muslim teen from Tausug
- President Rodrigo Duterte spoke about the incident during an event in Davao City, calling the group 'evil' and 'idiots'
- He intensified his attempts to capture them by sending thousands of fresh troops to Sulu
Abu Sayyaf adds another victim on their increasing count of deaths – this time, it was reportedly a 17-year old pregnant woman from Tausug.
President Rodrigo Duterte revealed the shocking piece of information during an event in his hometown, Davao City, on Thursday, September 1.
Duterte did not hide his disdain towards the notorious group's actions, calling them 'evil,' and claiming how they do not 'live by the laws of civilization.' Furthermore, the head of the state branded them as 'idiots he cannot stand' and proceeded to compare them to ISIS.
READ ALSO: Like father, like daughter: Davao mayor puts P2-M bounty for Davao blast's 'persons of interest'
He was astounded on how these men could easily kill a pregnant Muslim woman, moreover a woman still in her teenage years.
This prompted Duterte to further intensify his campaign against Abu Sayyaf, sending more troops to Sulu in order to capture the people who belong to the terrorist group.
In a report made by InterAksyon on Friday night, Brig. Gen. Restituto Padilla Jr., spokesman of the Armed Forces of Philippines (AFP), said that 7,000 troops were deployed to chase over 400 men from Abu Sayyaf who were believed to be in hiding around the surrounding forest in Patikul.
READ ALSO: 5 Things You Probably Didn't Know About the Abu Sayyaf
Nearly at the same time on September 2, a popular night market in Davao City became the area of an explosion which killed 14 people and injured 71 others – among the casualties, 10 have been reported to die on the spot.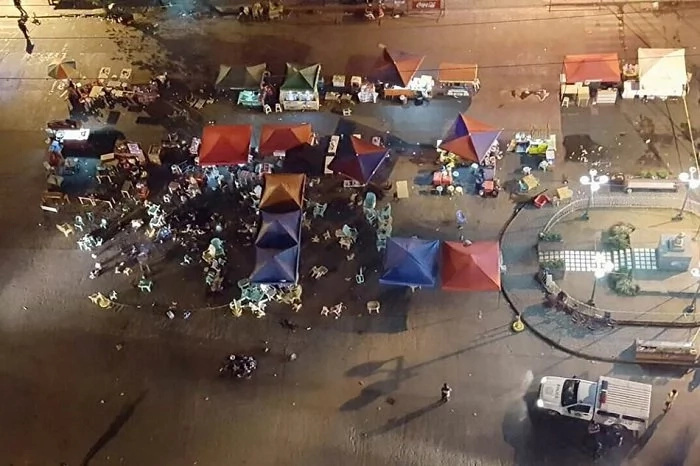 On Saturday morning, Abu Sayyaf admitted of being responsible for the incident.
Former Davao mayor Duterte shared that they have received threats and were forewarned about the bombing a few days ahead. However, he could not afford to order his people to drop everything as it would be the method of a dictator, saying that it is the 'price of being a democratic state.'
READ ALSO: 10 IMPORTANT things to know about the Davao City EXPLOSION
Despite the terrorist group claiming responsibility, Duterte remains open to other suspects and even eyes those involved in the illegal drug trade as possible people behind the attack.
Abu Sayyaf was reported to have pledged alliance to the ISIS, and has been known for kidnapping tourists and other residents to hold as a hostage with a huge sum of money as ransom.
Source: Kami.com.ph