- A video of a young boy singing Beyoncé's hit Listen in a mall has gone viral on social media
- The video features the kid belting out the singer's hit known for its high notes
- The video which was uploaded by Facebook user Jomhel Valencia Dancalan, now has thousands of views and has been shared by netizens who were not only entertained by the young kid's superb talent but were also surprised to have encountered such a powerful voice in such an unconventional place
One of the key elements that talent scouts and media moguls look for rising stars is the uniqueness of one's talent.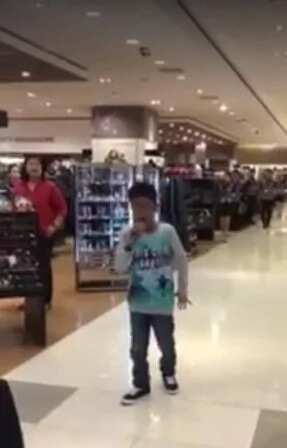 The idea that when he or she is mixed with the crowd, he or she stands out is something that indicates a huge potential ahead.
In singing competitions, we are told that the only way an amateur singer could win the title is if he or she has a voice so distinct that even when listeners close their eyes, they would be able to identify the person behind such voice.
READ ALSO: #WalangKwentangMagulang: Villagers rescued a newborn child abandoned by parents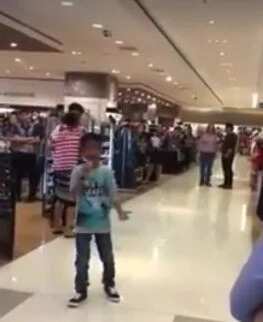 Media mogul and famous celebrity talent competition judge Simon Cowell would always remind contestants to not sing the Karaoke version of the song.
That is so he could sing the song the way how the original singer did it. You have to have your own rendition distinct to show your personality and voice quality.
A video of a young boy singing Beyoncé's hit Listen in a mall has gone viral on social media.
READ ALSO: Ellen Adarna was rushed to the ER after having a ring stuck on her finger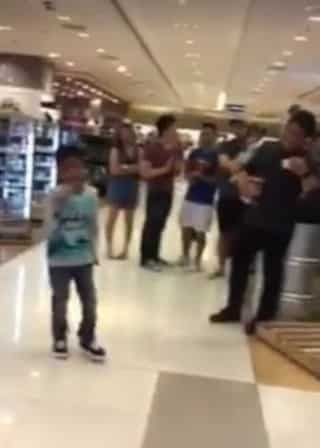 The video features the kid belting out the singer's hit known for its high notes.
The video which was uploaded by Facebook user Jomhel Valencia Dancalan, now has thousands of views and has been shared by netizens who were not only entertained by the young kid's superb talent but were also surprised to have encountered such a powerful voice in such an unconventional place.
RELATED: Netizens express clashing opinions on Mother Teresa's canonization
Source: Kami.com.ph