- During Teresa's canonization in Vatican, Pope Francis spoke about the difficulty of calling her Saint Teresa after decades of calling her Mother Teresa
- The Pope also lauded Teresa's work for the poorest and the poor
- Francis also spoke about the saint's strong opposition towards abortion
Pope Francis on Sunday officially declared Mother Teresa as a saint to be honored and venerated by the Catholic Church. In his speech during the canonization of Teresa, Pope Francis spoke about the difficulty of calling her Saint Teresa instead of Mother Teresa.
"We may have some difficulty in calling her 'Saint' Teresa. Her holiness is so near to us, so tender, and so fruitful that we continue to spontaneously call her Mother," Pope Francis said at the Vatican City in Rome.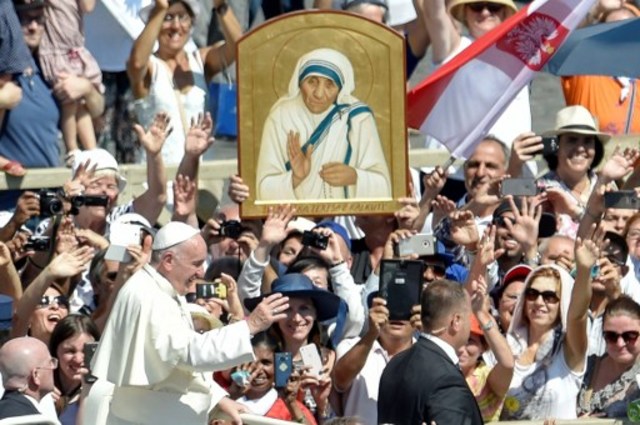 READ ALSO: Pinoys remember the 'miracles' of Mother Teresa in the Philippines
According to the Supreme Pontiff, Saint Mother Teresa used her life in serving the poorest of the poor and in raising awareness throughout the world about the harsh living conditions of millions of people.
Over 100,000 pilgrims went to Teresa's canonization mass, including political leaders, homeless people, and members of the Missionaries of Charity – a Catholic religious congregation she established in 1950 devoted to serving the poor for free.
Pope Francis also advised the mass attendees to imitate the warmth and joy of Saint Mother Teresa.
"Mother Teresa loved to say, 'perhaps I don't speak their language but I can smile.' Let us carry her smile in our hearts," the Pope said.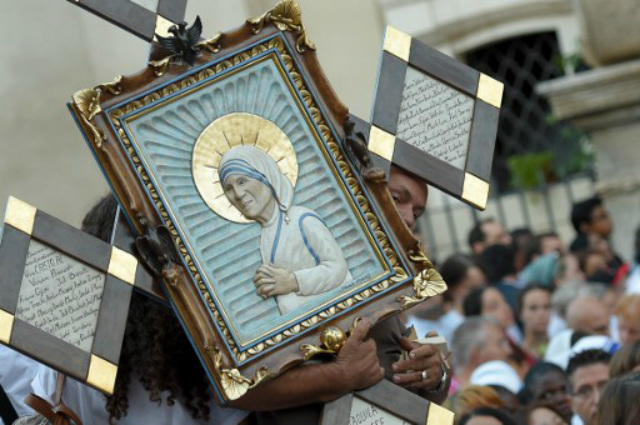 READ ALSO: Netizens express clashing opinions on Mother Teresa's canonization
Pope Francis also used the canonization mass of Teresa to emphasize her strong opposition towards abortion. The living saint said in her controversial speech that abortion is a form of murder committed by mothers against their babies.
Konica Cecilia, a local of Calcutta, also narrated how the newly canonized saint was able to help her and her family during times of trouble.
"I was fortunate to meet Mother. She was a living saint and an inspiration to me. My memories of her comfort me when I am in trouble," she said.
After the canonization mass, Pope Francis invited the 1,500 homeless people for a giant pizza lunch served by priests and nuns.
READ ALSO: Cardinal Tagle speaks out on KILLINGS under Duterte administration
Source: Kami.com.ph