- Sofia Romualdez is officially a singer after signing under Viva Entertainment
- Sofia will focus on singing as she said that she is bad at acting
- Sofia is the niece of Bongbong Marcos and she cursed at his rival Vice President Leni Robredo
Remember the Marcos' niece who cursed at Leni Robredo during the recent elections?  Well, now she is a singer under Viva Entertainment.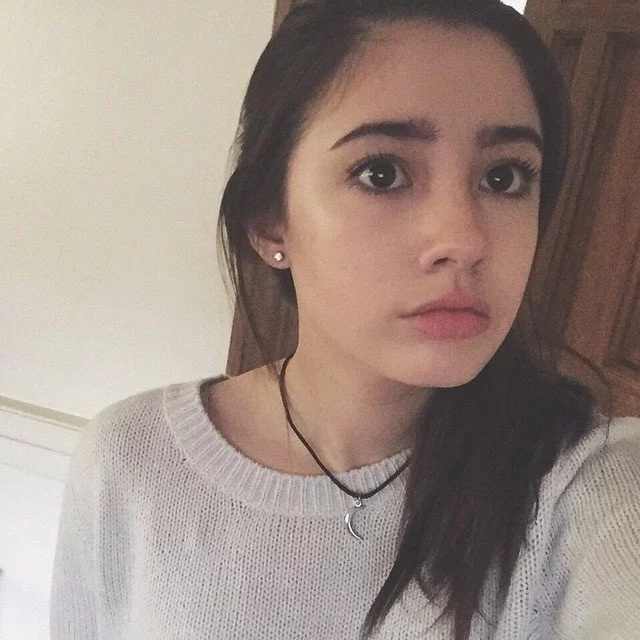 READ ALSO: Tacloban Mayor's daughter says sorry over tweet
The 17-year-old daughter of Tacloban Mayor Cristina Gonzales-Romuladez and former Congressman Alfred Romualdez, Sofia, signed a five-year contract under the label.
As part of her audition in Viva, Sofia sang her own take of Britney Spears' "Toxic". The label's head Vic del Rosario was impressed and some of the staff of Viva went inside to see and hear sing. Surprisingly, Sofia has written some songs. However, she said that her songs are mostly in English since she is more fluent in that language.
Sofia said that she wants to focus on singing rather than acting as she feels that she has no talent for acting.
Being under Viva Entertainment, Sofia wants to sing alongside Sarah Geronimo and James Reid.
READ ALSO: Cristina Romualdez: "Leni does not deserve such words"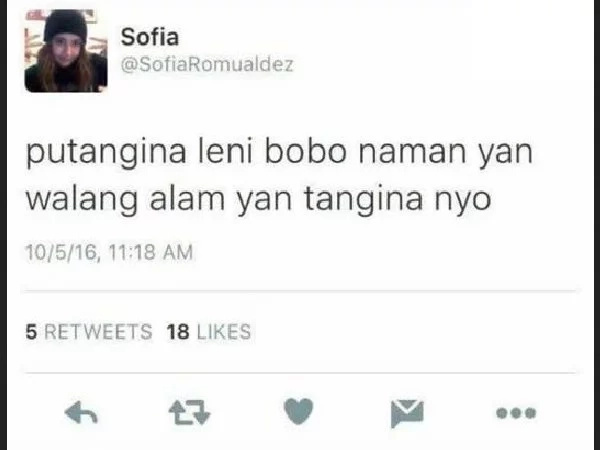 Sofia was famous at cursing at Vice President Leni Robredo. Sofia tweeted, "p*tangina leni bobo naman yan walang alam yan t*ngina nyo". Sofia is a niece of Bongbong Marcos who was running for the same office.
She later deleted the tweet and apologized to VP Robredo. "What I said about Leni was out of frustration and anger. I'm human and I make mistakes too, I'm sorry if I offended anyone," she tweeted.
Sofia's mom, Cristina Gonzales-Romualdez, also apologized to the vice president. Cristina was an actress before she married into a political family and entered politics herself.
READ ALSO: 90's sexy stars: Where are they now?
Source: Kami.com.ph