On September 4, Sunday, Pope Francis proclaimed Mother Teresa as a saint, celebrating a Mass in her honor which was attended by nuns from her congregation, the Missionaries of Charity, as well as other believers in her work. 
However, her large following has an equal counterpart of skeptics who thought that her principles were questionable to begin with. Her dubious beliefs and practices have been published by academics who closely followed her career until her death in 1997. 
These researchers pointed out her flaws in their papers, which should make you rethink of her new status as a saint. 
1. Her thoughts on the poor
Mother Teresa believed that suffering was a 'gift from God' and took the time to apply it to the poor she has been living with the rest of her life in India. Her belief has become one of the main points to criticize her body of work since it had been reported that she let the poor live like how she saw it - accepting their distress because it made them relive the Christ's Passion.
"There is something beautiful in seeing the poor accept their lot, to suffer it like Christ's Passion. The world gains so much from their suffering," she had once told her detractors, which was then picked up by Christopher Hitchens.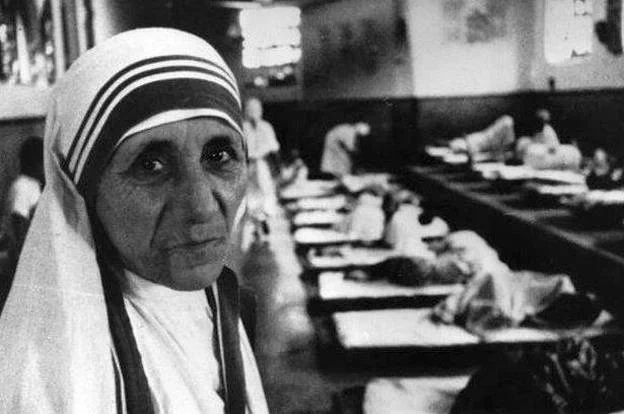 (photo credit: timesonfindia.indiatimes.com)
Hitchens has written 'The Missionary Position: Mother Teresa in Theory and Practice', which became one of the popular books that refuted the works of the recently-announced saint.
READ ALSO: Netizens express clashing opinions on Mother Teresa's canonization
2. Her secret baptism for the dying
The Albanian-Indian missionary nun thought that it was an obligation to baptize the dying regardless of their faith. It has been known that most people who lived in Calcutta, where her order started, are either Hindus or Muslim. These people also ended up in her Home for the Dying where they were to die in dignity and comfort.
The ritual was done by her and the sisters in her congregation, wherein they put a wet cloth over the faces of the dying patient. This action may look like they were just cooling the person's head but in fact, they were already quietly performing the baptism that would lead them to 'a ticket to heaven'.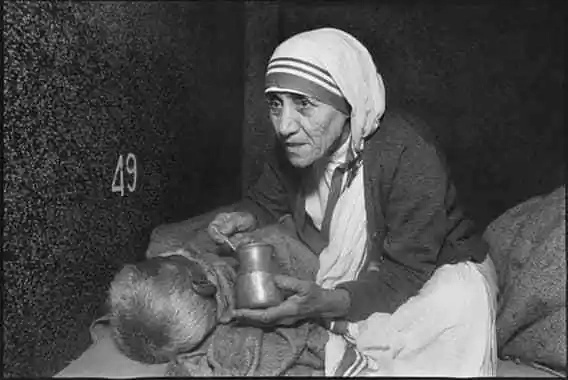 (photo credit: therichest.com)
"Sisters were to ask each person in danger of death if he wanted a 'ticket to heaven'. An affirmative reply was to mean consent to baptism," Susan Shields, a former member of the Missionaries of Charity, shared to Hitchens.
However, most of those who were asked were barely capable of responding due to their grave condition, which makes it seem that more or less these secret baptism were done without their full consent.
READ ALSO: Pinoys remember the 'miracles' of Mother Teresa in the Philippines
3. Her political ties
She has been linked to two of the world's most powerful leaders - Indira Gandhi and the Duvaliers. In Aroup Chatterjee's 'Mother TeresaL The Final Verdict', it has been revealed that Indira Gandhi was a close friend of hers who she supported despite placing India in a state of emergency in the mid-70s. During this period, Gandhi suspended the country's constitution and inflicted fear on her political detractors by imprisoning them and censoring the press. Despite Mother Teresa's unwavering stance against abortion, she continued to support Gandhi's regime who then started to control the population through forced sterilization of the poor.
Despite Mother Teresa's unwavering stance against abortion, she continued to support the prime minister's regime who then started to control the population through forced sterilization of the poor.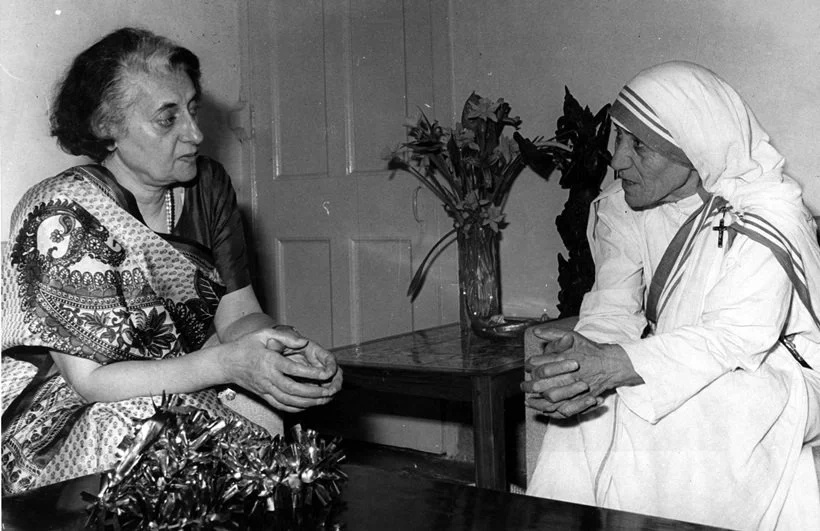 (photo credit: indianexpress.com)
On the other hand, her connection with the Duvaliers - both Francois and Jean-Claude - was solidified when she accepted the Legion of Honour. The dictator father and son were known to commit atrocious crimes against their people while at the lap of extreme luxury. In one of her  infamous statements, she said that the Duvaliers 'love their poor and their love was reciprocated'.
READ ALSO: This boy saw Jesus after he was dead for 20 minutes. What Jesus told him will chill you
4. Her use of charity fund
It is normal for charities to receive funding from interested and concerned sponsors, but the amount of money that the Missionaries of Charity has in their account had become a sensitive subject to talk about. The charity has failed to comply with the law even if it stated that all charities should publish their accounts.
"Millions of dollars were transferred to the MCO's various bank accounts, but most of the accounts were kept secret," Canadian researcher Serge Larivée on his paper about Mother Teresa.
Another former member of the organization, who shall remain anonymous, disclosed that the charity had received $50 million in a year and estimated that the receipt of all of its branches would amount to $100 million.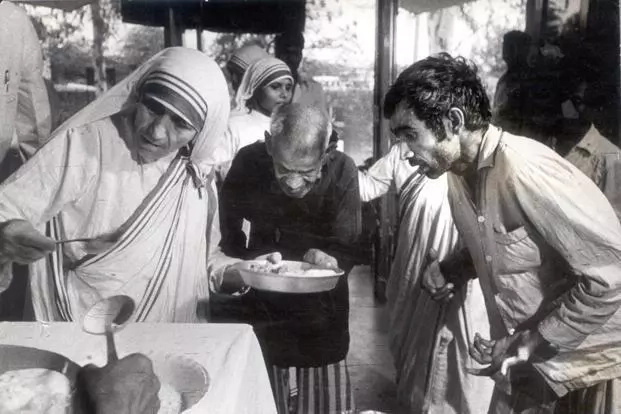 (photo credit: livemint.com)
Critics continue to slam her for keeping her charity in a poor state when she could have used the huge monetary donation to improve their lives.
"Given the parsimonious management of Mother Teresa's works, one may ask where the millions of dollars for the poorest of the poor have gone?"  Larivée added.
READ ALSO: This is really shocking! Meet Navotas City's miraculous dancing saint
5. Her 'miracle'
To be considered a saint, one has to prove that he or she has performed a miracle. In this case,  been cured of her intense abdominal pain claimed that she had been cured with a medallion blessed by Mother Teresa placed on her abdomen.
Monica Besra, an Indian woman who has been cured of intense abdominal pain, claimed that she had been cured with a medallion blessed by Mother Teresa placed on her abdomen.
(photo credit: outlookindia.com)
However, her doctors disproved her statement. They said that she was cured due to the drugs she was given to treat her ovarian cysts and tuberculosis.
Besra's medical report is now under the custody of the Missionaries of Charity, who continue to refuse its release to the public. Her doctors also shared that the Catholic Church had coerced them to believe her claims.
READ ALSO: Catholic bishop issues 'PRAYER for healing' amid extrajudicial KILLINGS
These are the top reasons why these people are not elated with her new status and there are other condemnations she has received during her lifetime.
Now that she has been proclaimed as a saint, do you think that she deserves all the praises or that critics will continue her vilification?
Let us know in the comments what you think as always!
READ ALSO: VIDEO: This woman DIED but 'came back to life' in Iloilo! Watch the SHOCKING 'miracle'
Disclaimer: The views and opinions expressed in this article are solely those of the author and do not necessarily represent those of Kami.com.ph, its editors, or other contributors.
Source: Kami.com.ph