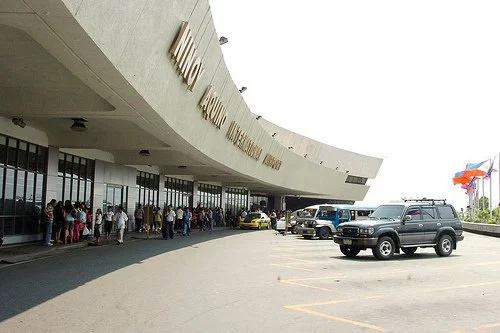 Elmer Limon, a 39-year-old wheelchair attendant of Ninoy Aquino Internation Airport (NAIA), passed away of heart attack triggered by Philippines' excessively high temperature.
Elmer Limon is an employee of EWMPC, an agency chosen by Philippine Airlines to render help and assistance to elder passengers who can barely walk, stationed at NAIA Terminal 2.
A Manila International Airport Authority (MIAA) medical personnel said that Mr. Limon was brought to the clinic after he collapsed at the Terminal Transfer Desk of the arrival area on Sunday afternoon.
Limon was reportedly found sprawled on the floor just minutes after he complained of dizziness and extreme heat while on duty.
Some of his co-workers said that he was occupied in assisting the elderly senior citizens and disabled before it happened.
According to MIAA Physician Yolanda Miranda, the fact that the patient was given shock (defibrillation procedure) for six times but was still unresponsive prompted them to bring him to a hospital.
He was declared dead on arrival at the San Juan De Dios Hospital, a hospital in Pasay City.
She said that he might have a history of heart illness and the hot weather added stress that trigger cardio respiratory arrest.
The cause of his death was identified as cardio-respiratory arrest.
Earlier this year, the state weather bureau Philippine Atmospheric Geophysical and Astronomical Services Administration (PAGASA) has warned the public against too much sun exposure that could lead to different medical concerns and illness as temperatures in the Philippines rise.
"The general public is advised to take precautionary measures to minimize heat stress and take note of the need to optimize daily use of water for personal and domestic consumption," PAGASA Acting Administrator Vicente Malano said.
The highest temperature recorded in Metro Manila was 38.6 degrees Celsius in 1915. The highest temperature recorded in the country when the heat in Tuguegarao City reached 42.2 degrees Celsius in 1979.
Source: Kami.com.ph