Switchfoot Films In Manila; Concert Proceeds Help Smokey Mountain Kids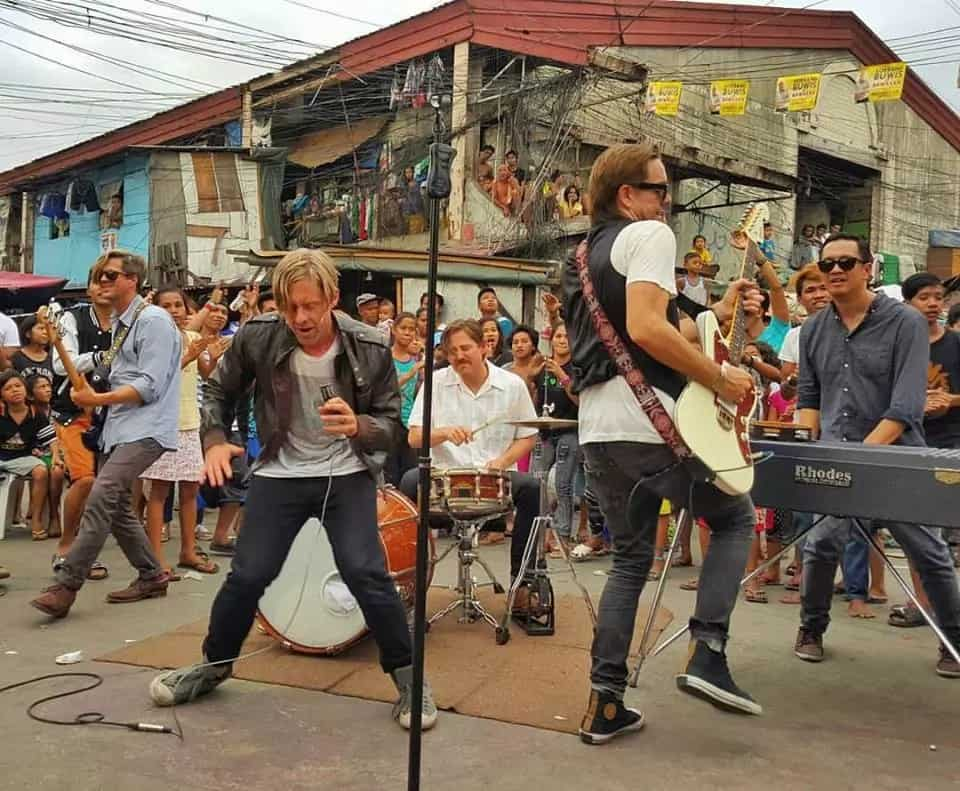 Grammy award-winning band Switchfoot, is rocking Filipino netizens after the filming of their 10 album in the streets of Tondo, Manila.
In a photo shared on Monday by Church Simplified members Jon Foreman, Tim Foreman, Chad Butler, Jerome Fontamillas and Drew Shirley, were snapped to be in high energy - just after a day when they held a concert at the Bonificio High Street Ampitheater.
 The Facebook photo has now became viral with 33 thousand likes and almost 10 thousand shares.
ThirtySix-O Media, the production house which shot Switchfoot's video,  started to set up at 4:30 in the morning according to its managing director, Patrick Filart, in a CNN Philippines interview.
He said the shoot ended at 5:30 p.m.
"Considering the heat, they seemed to have loved every minute of it," 
"It was so nice to see them really engage with the community and make the experience as personal as possible. And it also seemed that the community felt the same way," he said.
 Lead vocalist Jon Foreman in their Easter Sunday concert told Filipino fans, "We (will) go home in a couple of days to finish our 10th record. Thank you for giving that inspiration to us."
He also dropped the bomb, "We're filming the first music video for that record here in Manila."
 For their new album, the fans could expect a "continuity," as the "heartbeat of the songs" has not changed.
Meanwhile, Foreman thanked Filipino fans on his Instagram page, and said "I love Manila" in the local lingo on the night of their gig.
Source: KAMI.com.gh