- PNP Chief Gen. Bato dela Rosa said that the recent Davao explosion is not orchestrated by Duterte's administration
- He said that Duterte loves the city so much that he wouldn't even think of hurting anyone from his home city
- Duterte critics accused the President of orchestrating the bombing to justify his eventual declaration of Martial Law
Philippine National Police Chief General Ronald "Bato" dela Rosa defended the administration from critics who accuse the President of orchestrating the recent explosion in Davao City.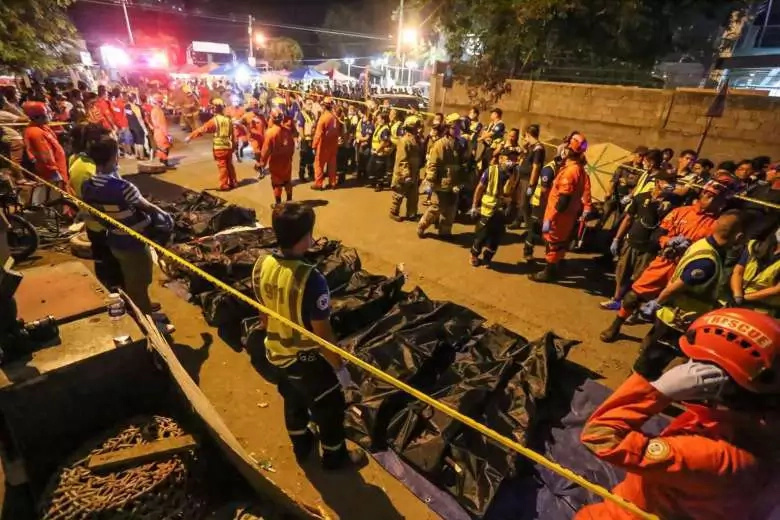 Many of the critics of Duterte stated that it is the President's way of justifying his plan of declaring martial law in the country. However, Dela Rosa said that these are only false rumors that aim to destroy Duterte.
"Napakasakit naman na akusasyon 'yan. Mahal na mahal po ni Presidente 'yung aming siyudad ng Davao. Hindi niya kayang gawin 'yan (Such accusation was truly hurtful. The President and I love our home city of Davao. He cannot do something like that). We've already had enough of heartaches already," said Bato during a press conference at Camp Crame.
READ ALSO: Ex-DOJ staff defends De Lima, denies P24-M bank account
The President has placed the country under a state of lawless violence after the explosion at the Roxas night market in Davao. Such declaration orders the military and police to strengthen their campaign against terrorism.
Moreover, Dela Rosa said that the claims of critics were unfair and are only made because of their hatred towards Duterte.
"Nakailang bomba na po 'yung Davao since I became a policeman at ramdam po naming 'yung sakit Kapag ikaw ay na-bomba tapos i-accuse mo pa sa Presidente ne kagagawan ng gobyerno? That's a very unfair accusation at ako mismo naaaburido ang ulo ko Kapag naririnig ko 'yan," defended Dela Rosa.
READ ALSO: Brother WITNESSES as 18-wheeler truck driver crushed twin brother's head; calls for Duterte for help
(Davao has been bombed several times since I became a policeman, and we feel the pain each time we are bombed, yet you accuse the President that this is the handiwork of the government? That's a very unfair accusation and I myself am irritated every time I hear that.)
Dela Rosa called upon human rights organizations and the entire Filipino nation to condemn such crime and to unite amidst the challenges faced by our own countrymen.
"Sana naman in times like this, tayong mga Pilipino, tayo ay tinamaan. Sana po tayo ay magkakaisa para naman hindi tayo magkawatak-watak," he said.
READ ALSO: #PrayforDavao: Davao City 'bomb explosion' leaves at least 12 people dead, 60 others injured
(I hope that in times like this, we Filipinos are the ones being attacked. We should unite and not be divided.)
Source: Kami.com.ph