- Vice President Leni Robredo expressed condemnation of the recent Davao bombing that killed at least 14 people and left 6o others injured
- Aside from the vice president, other lawmakers also condemned the attack and the group behind the incident
- President Rodrigo Duterte declared a "state of lawlessness" following the Davao blasting
Vice President Leni Robredo condemned the Davao city explosion that left 14 people dead and 60 more injured.
Robredo said in a statement on Saturday: "We condemn this senseless and criminal act. In this difficult time, we must not allow violence and fear to divide our nation. Rather, let us all come together in fighting against the scourge of terrorism."
The vice president also extended her thoughts and  prayers to the families of the victims of the attack. She mentioned that a calm and collective action must be done in order to bring justice, peace, and order to the country.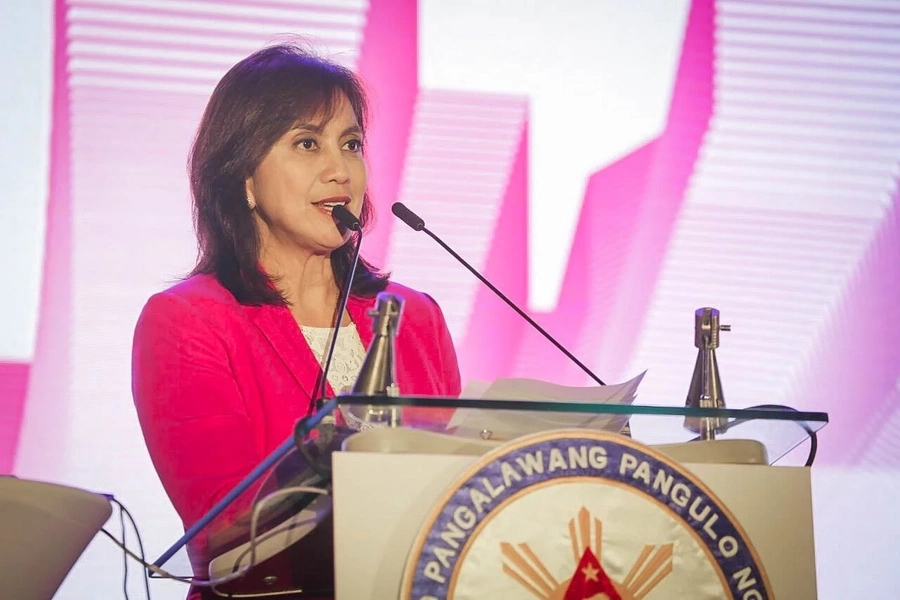 READ ALSO: #PrayforDavao: Davao City 'bomb explosion' leaves at least 12 people dead, 60 others injured
Other lawmakers also expressed condemnation to the explosion that happened at the Roxas Night Market.
Magdalo Representative Gary Alejano referred to the blast as one of the Abu Sayyaf Group's "diversionary tactics…when major operations are conducted against them."
Autonomous Region in Muslim Mindanao governor Mujiv Hataman described the bandit group as "the biggest traitor of Islam" and said: "Acts of terror have no place in a country that tirelessly hopes for peace and stability. Time and again, this group has proven to be the biggest traitor of Islam, their activities are purely betrayal of the values and principles we hold dear as a peace-loving people."
READ ALSO: DILG Chief: Abu Sayyaf claims responsibility for DEADLY Davao explosion
Hataman added that Islam does not condone deaths and that the murder of people who are innocent has no place in the religion. He further said that acts of terrorism will never be a solution toward unity and progress.
President Rodrigo Duterte declared a "state of lawlessness" following the incident that happened in Davao where he had served as mayor for a long time.
Special Assistant to the President Bong Go then announced that the scope of the order is limited to Mindanao, but he later clarified that it is a nationwide declaration.
READ ALSO: Duterte declares 'State of lawlessness' nationwide to protect PH!
Source: Kami.com.ph