- President Duterte declared a "state of lawlessness" nationwide in response to the Davao City 'bombing'
- Duterte clarified that it is different from a martial law because it would not suspend the writ of habeas corpus
- The President explained that there will be major checkpoints and an increase in the presence of security forces around the country
President Rodrigo Duterte on Saturday declared a "state of lawlessness" or a state of lawless violence" nationwide after an explosion at a night market in Davao City left at least 14 people dead and 67 wounded.
The President clarified that a state of lawlessness is different from martial law.
"I'm declaring now a state of lawlessness. It is not martial law. It has nothing to do with the suspension of the writ of habeas corpus," Duterte explained.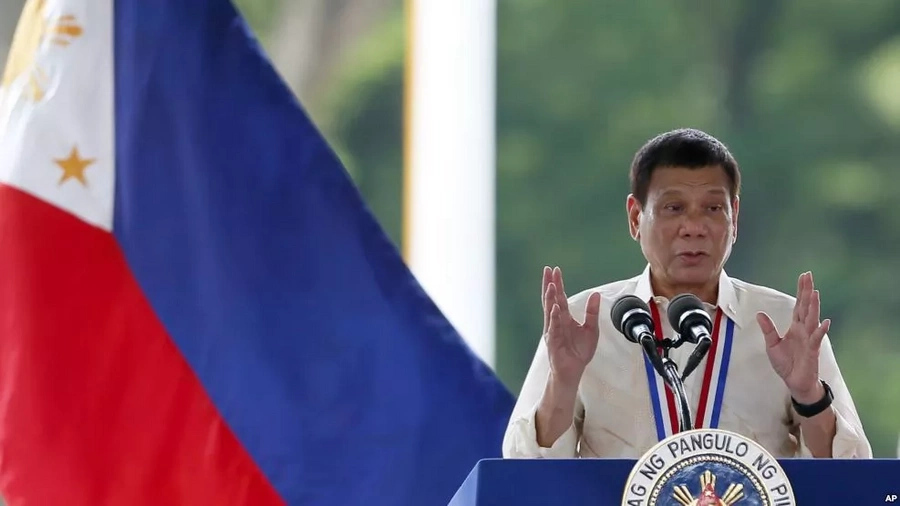 READ ALSO: #PrayforDavao: Davao City 'bomb explosion' leaves at least 12 people dead, 60 others injured
According to Duterte, he declared the state of lawless violence in order to fulfill his duty in protecting the country.
"I have this duty to protect the country. I have this duty to keep intact the integrity of the nation," the President pointed out.
As for what will happen in the country after a declaration of a state of lawlessness, Duterte said that there will be major checkpoints in different parts of the Philippines.
READ ALSO: Davao City 'bombing' victims list released; a BABY said to be among those killed
He added that there would be an increase in the presence of security forces in order to carry out his instructions regarding peace and order.
"Any punitive or any action taken by the security forces would be in furtherance to stop terrorism," Duterte said.
Aside from monitoring any possible terrorist attack, the President said that the police will continue their aggressive campaign against the illegal drug trade.
Duterte also spoke about Davao, saying that the alleged bombing in the city shows that it is not "under a fascist state."  He clarified that Davao is safe from drugs and criminality except for terrorist activities.
"This is not the first time Davao has been sacrificed in the altar of violence," Duterte stated.
The President also assured the public that his administration will do its best in trying to protect every citizen in the Philippines.
Duterte has recently intensified his efforts to crush the terror group Abu Sayyaf, which is one of the main suspects for the Davao City explosion.
READ ALSO: Davao blast from improvised explosive device? People talk about the bombing
Source: Kami.com.ph