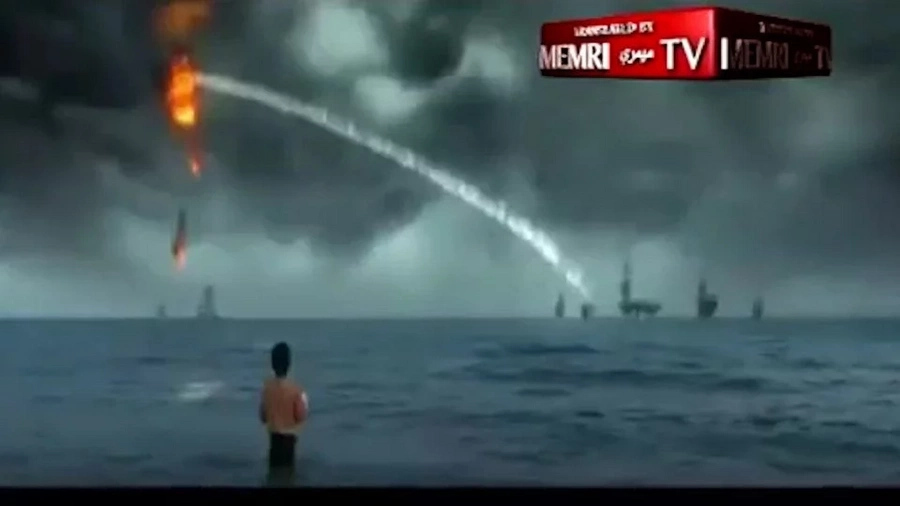 - This Iranian propaganda video depicts the American Navy blasting an Iranian commercial plane out of the sky before the eyes of the townsfolk, followed by all the ships aiming their guns at the town
- Suddenly men appear out of the smoke of the town and begin chargin the American ships. Their sheer patriotism and anger rises a giant wave that drowns all the ships and helicopters
- The video is most likely based on the 1988 incident when US forces accidently gunned down an Iranian commercial plane with 290 people on board
This video begins quite peacefully with boys playing football on the beach. But it quickly takes a dark turn as a fleet of American ships gun down a commercial airliner in front of the eyes of a whole town.
A group of flag-waving men run to the beach and with their sheer patriotism and anger they create a tidal wave that drowns the American fleet and even takes helicopters out of the air.
"If you step over me I will break your legs!" screams the Iranian patriot.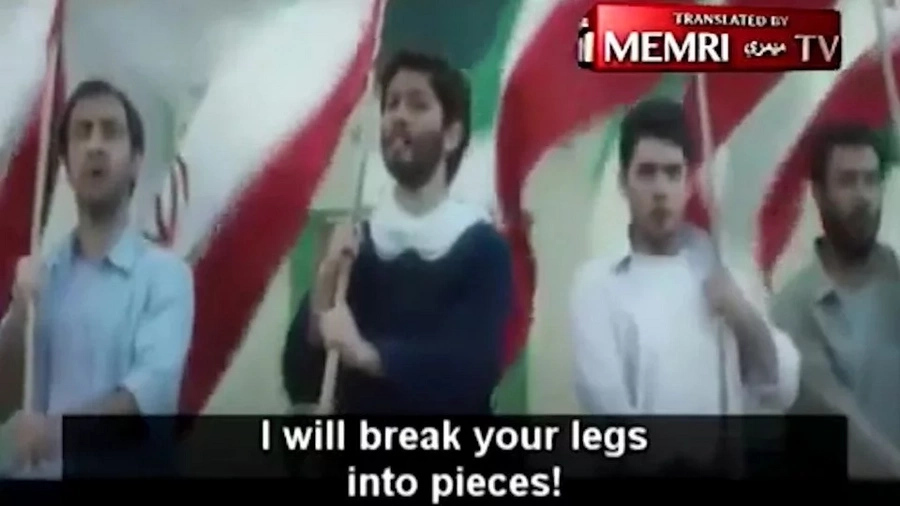 READ ALSO: Are you afraid to die? You just need to get buried alive!
The video is titled 'Steadfastness 2' and was presented to the country's supreme leader Ali Khamenei.
The video seems to be based on an incident that occurred in 1988 incident, when Iran Air Flight 655 was accidently shot down US forces, with 290 casualties.
America has a large naval base near Bahrain, which is a cause of tension between the US and Iran.
READ ALSO: She's probably screaming internally, though! 
READ ALSO: White supremacist deliberately knocked down and murdered black teenager with his Jeep
Source: Kami.com.ph