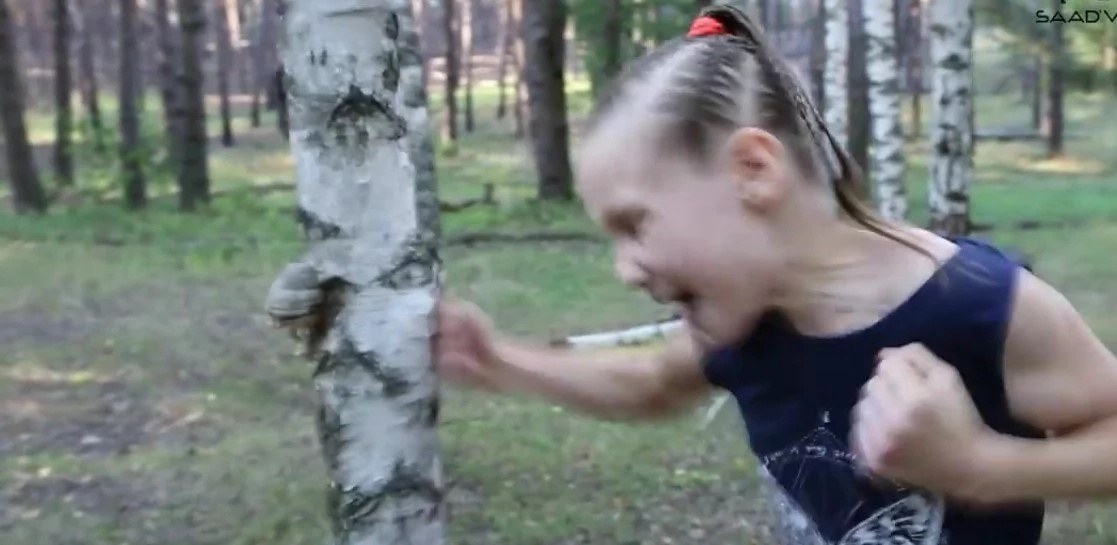 - Evnika Saadvakas the 8-year-old girl who is best known for the famous video '100 punches under a minute' 3 years ago just released a new viral video
- In the new video 11-year-old Evnika is ferociously punching a tree demonstrating incredible speed and power for a child her age
- She punches the tree so hard and for so long that it begins to break and splinters are sent flying everywhere!
Evnika Saadvakas is an incredible boxer for her age.
Evnika's first became famous when her '100 punches in under a minute' video went viral on the US TV Show 'Little Big Shots', where her skill was documented with Steve Harvey. That was three years ago.
Recently she published this video, in which she demonstrates her beastly boxing skills by punching a tree with incredible speed and resilience.
READ ALSO: Food puzzles can save you and your cat a lot of trouble
In fact, she beats the tree so hard and fast that it starts to break away. Splinters and pieces of bark fly towards the camera as little Evnika just keeps going at it.
Many wonder how she endures the pain of repeatedly punching such a hard object.
READ ALSO: 'Yup, still dead,' doctors say
READ ALSO: White supremacist deliberately knocked down and murdered black teenager with his Jeep