– A mother rabbit returned to her nest and found a huge black snake that already killed two of her three babies
– The footage shows her jumping on the snaking to let a little rabbit escape
– The video has gone viral and has almost 20 million views by now
The mother rabbit returned to her nest to find a large black snake curled up on top of her babies. Two were already dead, but at least one little rabbit was still alive.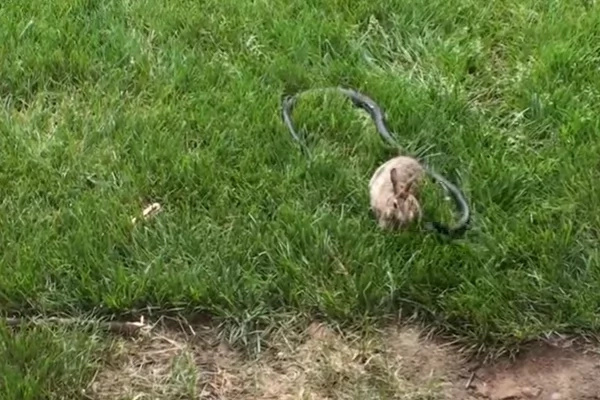 READ ALSO: King cobra vs. water snake in epic battle! (VIDEO)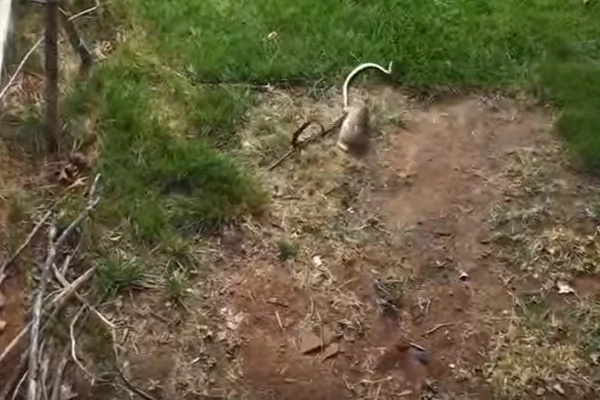 You can see her jumping onto the killer snake, loosening his grip so one of her babies can escape. She pauses to lick one of the other babies — and when she realizes the snake's gone, she goes full-on angry mom on the nearby snake.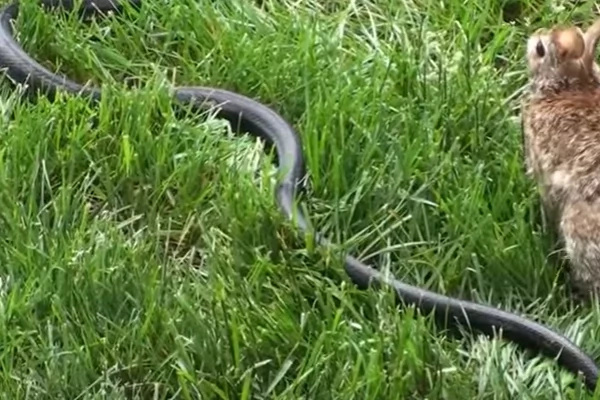 David A. Steen, a snake expert and assistant professor at Auburn University's Museum of Natural History, told The Dodo that the snake was a nonvenomous black rat snake — meaning the mother and her surviving baby likely walked away fine.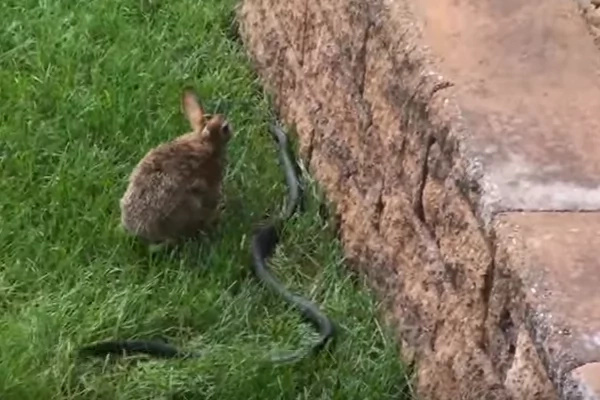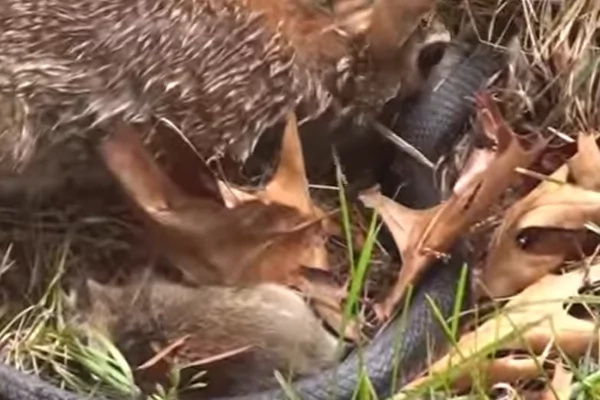 READ ALSO: Cat fights snake while it's being eaten alive by huge toad
READ ALSO: Dog refuses to leave its owner's coffin who died in earthquake
Source: Kami.com.ph