- A video of a child, reportedly from Ifugao, facing off with a cobra had gone viral
- The child showed his amazing skills while face to face with the venomous snake
- Netizens criticized the adult who could be heard speaking in the video for allowing the child to interact with the deadly animal
A video of a child going face to face with a venomous snake had gone viral, with the online community amazed at the skills of the boy but outraged that the adults allowed him to interact with a deadly animal.
The video shows the boy – reportedly from the Ifugao province – patiently trying to distract the snake and find the perfect timing to grab it by the head. At first, it seemed like the boy had no chance of beating the snake due to the reptile's lightning quick reflexes.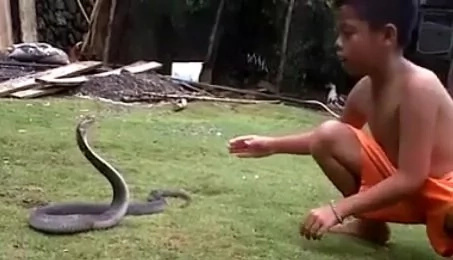 READ ALSO: Emotional DOG grieves and CRIES like a human over its DEAD owner's grave!
However, with the proper distance, body movement and arm placement, the boy was able to catch the cobra off-guard and grab it by its head, rendering the deadly reptile helpless.
Many netizens were impressed with the skills, patience, timing and accuracy of the Ifugao child. However, many online users argued that children should not be allowed to interact with a deadly animal like a cobra.
"Ano ba yan, dapat hindi hinahayaan ang bata gawin yan," a netizen wrote.
(Children should not be allowed to that.)
READ ALSO: Man miraculously rescues pet DOG from being EATEN alive by a giant SNAKE!
Cobras are known as some of the most venomous animals in the world. Animal experts say that a cobra bite can inject 200 to 500 mg of venom, enough to cause an adult human being to suffer pain, vertigo, paralysis, kidney failure, respiratory failure, comatose and death.
Several netizens also hoped that the child would not go near a snake anymore even if he has great skills.
"Makapigil hininga. Huwag mo nang uulitin yan," an online user said.
(Breath-taking. But do not do that again.)
Other netizens wrote that the cobra's fangs might have already been removed and that is why the adults are allowing the child to face-off with the snake.
SHARE this insane video with your family and friends!
READ ALSO: Insane footage of king cobra vs. water snake is the battle of the day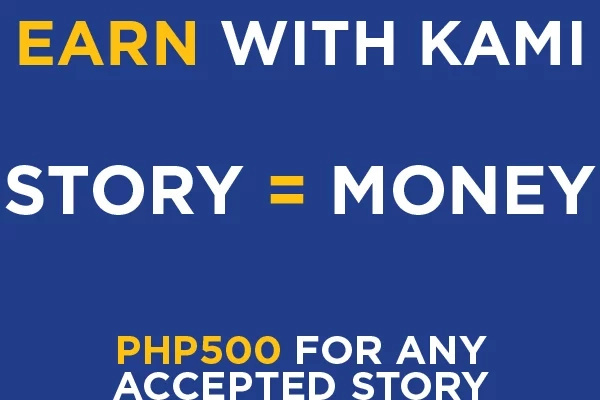 Source: Kami.com.ph