- Grandson took her grandmother in a vacation after it suffered a second stroke
- The grandmother is bound on her wheelchair after she lost the ability to walk and talk due to the stroke
- The trip cost the grandson two months' worth of his salary, but in exchange realized his grandma's dream to see the Tiananmen Square
This heart-warming tale of a grandson who took her wheelchair-bound grandmother on what could be her final vacation went viral online.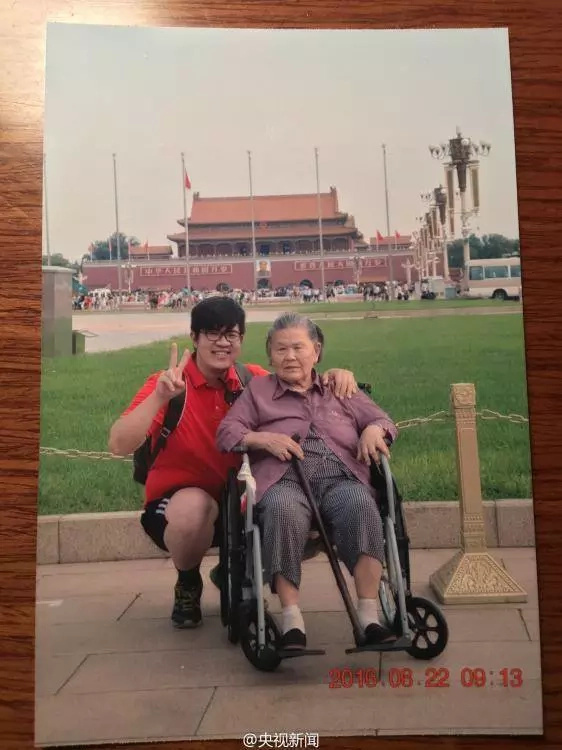 READ ALSO: VIDEO: This 74-year-old grandma dives into the ocean daily to collect coins for her family!
Zhang Wei, 26, took her ailing grandmother, 78, in an epic trip after she suffered a second stroke and lost her ability to walk and speak. Her condition made Zhang realized that he may not have a lot of time left to spend with his grandma who played a big part in his upbringing.
Thus, he took his grandmother from east China's Anhui Province to Beijing. It was his grandmother's dream to see the Tiananmen Square for the first time, which is a very historical place in China. Zhang blogged about their trip and published the photos he took with funny captions such as, "Mrs. Wang puts on her best pearl necklace today, having just learned that she will be going to Beijing after spending her whole life in Hefei."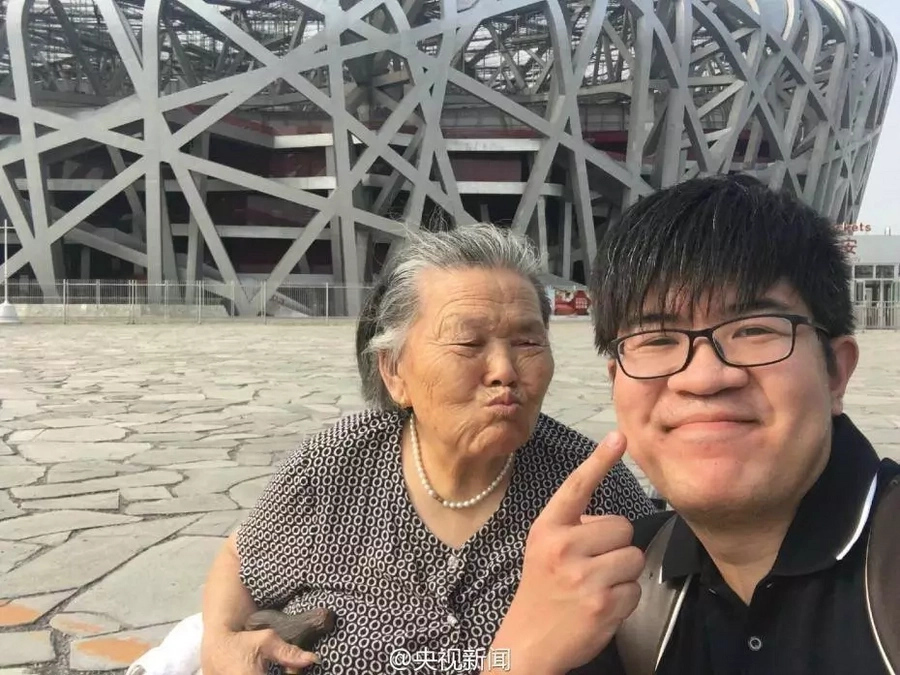 READ ALSO: Grandmother of Thai Olympic medalist dies after he wins bronze
In another photo caption, he wrote, "Along our journey, foreign friends all love to take pictures with Mrs. Wang, who is very fond of this lollipop I bought her! But you have had far too much sugar today, Grandma! No Beijing duck but only porridge for dinner!"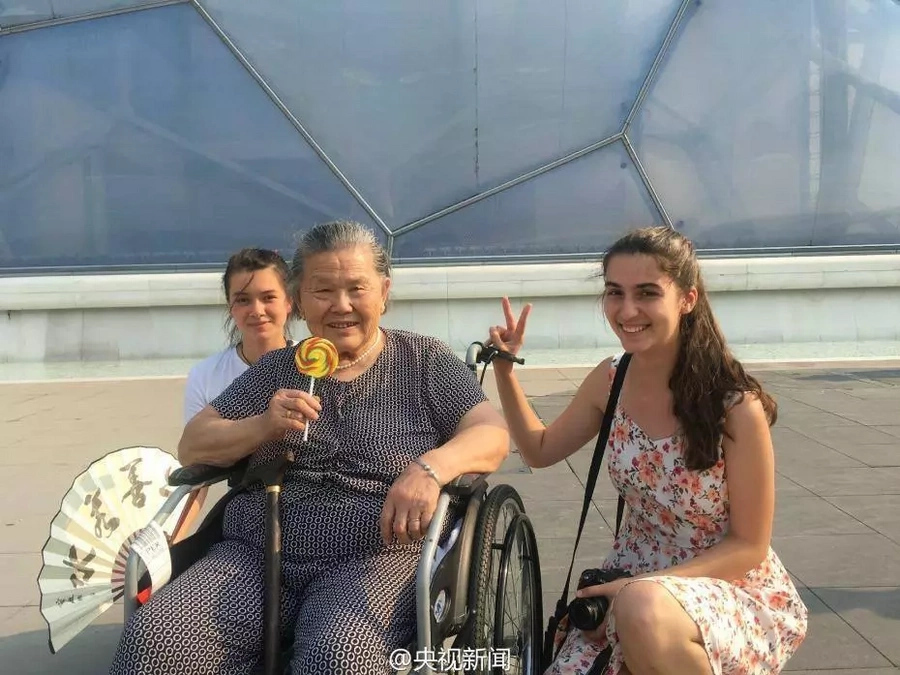 While documenting their trip together, Zhang recounted his childhood memories with his grandma saying, "Grandma used to take me to school. Now it is my turn to hold her hand and take her to the places she wants to go," Zhang said.
The trip cost the young Zhang two months' wage, but he said that it is all worth it. He even lied to his grandmother when she asked how much the trip cost to avoid surprising the frugal senior.
This grandson is the sweetest.
READ ALSO: 79 year-old grandma escaped from her nursing home for the best reason ever
Source: Kami.com.ph