This robot tractor is the future of agriculture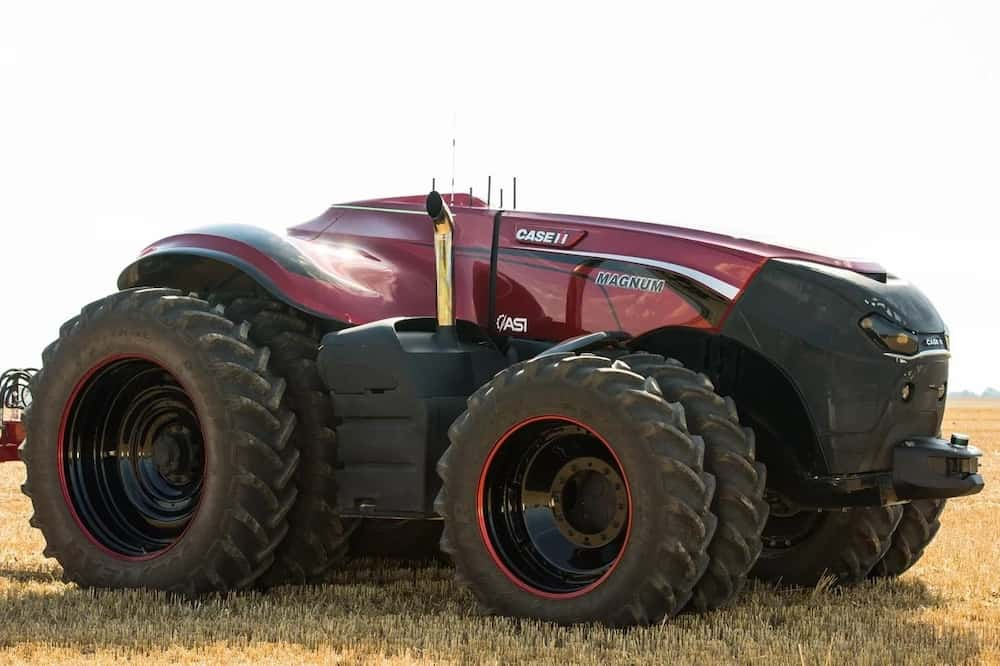 - This robot is a self-driving tractor that will be capable of sowing and harvesting fields without a human driver
- The Autonomous Concept Vehicle (ACV) was unveiled at the annual Iowa farming convention
- Experts believe that such machinery will only become commercial in a couple of years, because currently there are a lot of legal problems for operating such self-driving farm equipment
This intimidating looking robot is a new self-driving tractor from agricultural equipment manufacturer Case IH. Its current name is the Autonomous Concept Vehicle (ACV) and it's a tractor that can be programmed with a tablet!
The new tractor was unveiled at the annual Iowa farm show, where a large crowd quickly gathered around it.
The self-driving tractor uses cameras, radar and GPS to move around the field and allows the owner to track it on a tablet or computer. The machine can do anything a conventional tractor can do including planting seeds and harvesting crops among other things.
This futuristic piece of agricultural equipment is drawing crowds at the annual Iowa farm show, and for good reason. Unlike conventional tractors, it has no cabin for a driver. Instead, it utilizes cameras, radar, and GPS, which allows farmers to remotely control and monitor the machine with an app on a tablet computer. The machine can operate day or night and is designed to plant seeds and harvest crops, among other tasks.
READ ALSO: Food puzzles can save you and your cat a lot of trouble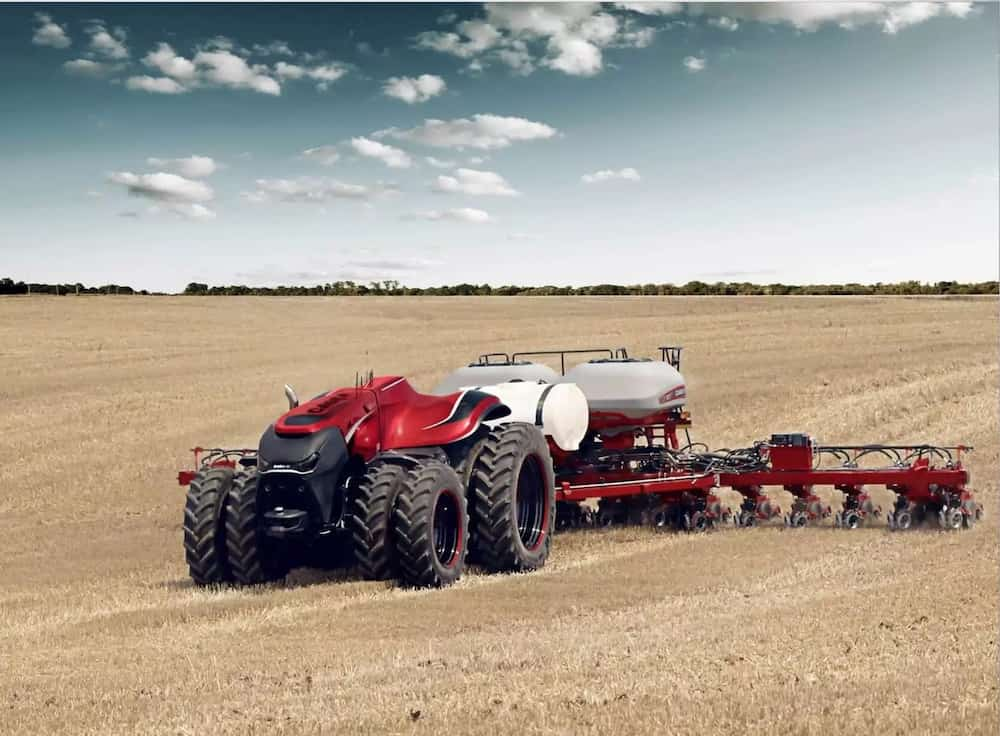 READ ALSO: Korean brought back to life after drowning
The program allows a farmer to operate multiple ACVs and plan their paths across the field for maximum efficiency. The ACV is capable of operating on the same field as manned equipment.
Currently the tractor has an engine that can churn out 419hp and the article didn't state the torque, but we're sure that there's tons of it and it's all down low. The top speed of such a tractor is 50km/hr.
The ACV is still in the concept stage and has to pass many legal hurdles before it can be made public. Experts believe it could take years before we see such devices on our fields.
READ ALSO: 'Yup, still dead,' doctors say
Source: KAMI.com.gh