- China has started helping in the drug rehabilitation center construction in Northern Luzon
- The construction of rehabilitation centers is part of phase two of the administration's drug war
- China earlier invited PNP Chief Ronald Dela Rosa for a visit in Beijing to see Chinese police equipment in fighting illegal drugs
Malacañang said on Thursday that China has started the groundwork for the construction of the rehabilitation center for illegal drug traffickers in Northern Luzon.
According to Presidential Spokesperson Ernesto Abella during a press briefing, the construction was part of President Rodrigo Duterte's phase two of his war against illegal drugs.
However, Abella would not confirm whether the rehabilitation center would be constructed at Fort Ramon Magsaysay in Palayan, Nueva Ecija, the largest military reservation in the Philippines and is also one of the Philippine Army's key training center.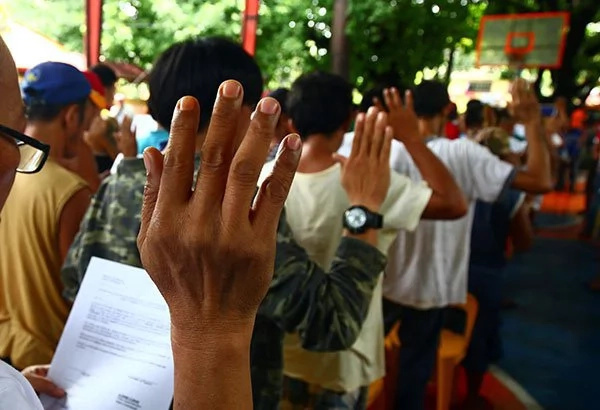 READ ALSO: Duterte drug war continues: 2 suspected drug users killed in Cebu City
The phase two of the administration's drug war focuses on the rehabilitation of drug addicts, the operations against drug lords, and the investigations and filing of the cases before the courts.
The Department of Foreign affairs has called Chinese Ambassador Zhao Jianhua to tackle the crisis on drugs in the country and to ask for assistance in order to end it.
President Duterte earlier announced that China offered help in constructing drug rehabilitation facilities in the country. He said that  China has invited PNP Chief Ronald "Bato" Dela Rosa to Beijing to look at Chinese police equipment in fighting drugs.
READ ALSO: Duterte prepared to DEFEND drug war to Obama
Duterte said: "I hope China is dealing with us in good faith... They are offering to build the rehab centers in the military camps, good. They have offered to, (China) is asking the chief PNP to go there, to look at the armaments against drugs but the problem is what about us? What about the issue between us?"
In less than two months since President Duterte assumed office, more than 600,000 drug traffickers surrendered to the police which highlighted the insufficient rehabilitation centers  that cannot accommodate all.
The president has been visiting military camps nationwide to look for a lot where buildings for drug rehabilitation centers could be constructed.
READ ALSO: Drug rehab facility near a school? Students are terrified and angry!
Source: Kami.com.ph