"Blessed be the Lord, who daily bears us up; God is our salvation." - Psalm 68:19
As we welcome the weekend, let us seek God's presence this morning and pray for our burdened souls, before our energy and attention is pulled by all the tasks that we may ever have ahead. 
Lord God, today, You have brought us into the beginning of a new day
As we take the first steps to venture out and enjoy the blessings of this new day, we pray
Renew our hearts with faith and purpose, that we may all remember to say,
thank you, for the chance to make important discoveries and experiences that will lead us closer to You.
Forgive our burdened souls, dear Father, as the day starts
As we walk into our workplace, we humbly ask that the challenges that the day may send,
we pray that our shoulders may be broad enough; our hearts big enough; our wisdom deep enough.
Consciously tuck us in Your whisper of absolute love, o Lord, that nothing may separate us from You today.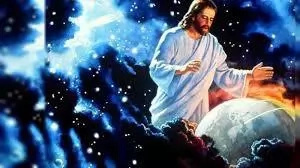 Bless us, Father, with a fresh supply of strength, patience, and perseverance
Anoint every project and idea that come our way, that each careless thought, word, and action may bring glory to Your name
Help us be brave in the face of the emotional messiness that certain burdens bring.
Help us know how to rely on Your presence more than I rely on my words.
Help us keep our burdened hearts pure and undivided today
Bless us with the power of discipline and moderation
Help us be brave to face the emotional messiness that certain burdens bring
Grant that we may trudge reasonably and grow with the hurdles of the day.
Lord, make all things right and all things new.
This, we pray, in Your persistent and sufficient name,
Amen.
RELATED: A cry for protection of the nation's leaders
Source: Kami.com.ph