- Police reported on Thursday an alleged assassination attempt on President Rodrigo Duterte when they arrested a gun-smuggling group who admitted that a client has requested gun parts to be used for the scheme
- Davao City Vice Mayor Paolo Duterte has requested the Presidential Security Group (PSG) to step up their security measures on their family now that his father's threats can be turned into a full-blown assault
- According to his son, the president has also received threats even when he was still the mayor of Davao City 
Now that an alleged assassination plan on President Rodrigo Duterte has emerged, this has prompted the PSG to level up their security measures not just on the Chief Executive, but on his family as well.
Davao City Vice Mayor Paolo Duterte asked the group to heighten their security on his siblings, Sara and Sebastian, as well as that of their children.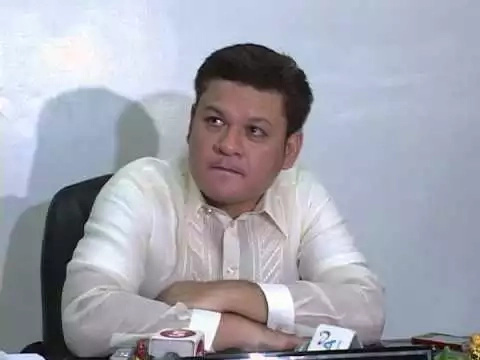 (photo credit: youtube.com)
"I made a special request that the security of our children be intensified," he said.
Even if the family was used to receiving threats when his father was still the city's mayor, he feared that those threats can lead to actual attacks now that the iron-fisted leader has the highest position in the land.
READ ALSO: LOOK: New PSG commander vows to protect Duterte
The intensifying campaign against drugs has turned into a bloody spectacle and has recently dragged high-ranking government officials who are allegedly involved in the trade, such as Senator Leila de Lima.
The vice mayor noted that those reasons were enough to make the president a target for assassination.
Despite the fact that they may face more threats now, Duterte's eldest son said that he remains unafraid of them and will continue to support his father's war against illegal drugs.
READ ALSO: Did the First Family break protocol during the inauguration? Find out here
On Thursday, police disclosed that there had been an alleged assassination attempt on the president's life but has been thwarted when members of a gun-smuggling group were arrested.
"Ang sabi sa akin ng boss ko yung number one customer namin may balak umorder ng lower end gun parts at gagamitin sa assasination ni President Duterte, " Wilford Palma, one of the group's henchmen, confessed.
(My boss had told me that our 'number one customer' intends to order a lower-end gun parts to be used in the assassination of President Duterte.)
READ ALSO: The threat is real: Kill attempt against Duterte is on!
The said customer ordered enough parts to make 100 M-16 rifles that he and his group will use to kill the president.
These parts were confiscated by the Criminal Investigation and Detection Group (CIDG), which amounted to $4.5 million.
Palma added that if he and his colleagues were not arrested, they would not have admitted the plan. He is currently under police custody and will serve as a witness when the CIDG has verified his report and filed a case against the customer.
READ ALSO: Cayetano blames De Lima, CHR for international outcry vs Duterte
Source: Kami.com.ph