- A father was caught on a video while wrapping a child inside a big plastic bag on the riverside
- The footage suggests that the father was about to throw a child in the river but, that was not the real case, he was helping a pupil to cross a neck deep river without getting her school uniform soaked 
- Pupils in northern Vietnam can hardly go to school because the water level in the river rose due to spring floods
Watch the video below.
READ ALSO: Their love story is #RelationshipGoals; but what happened on their 10th anniversary is unexpected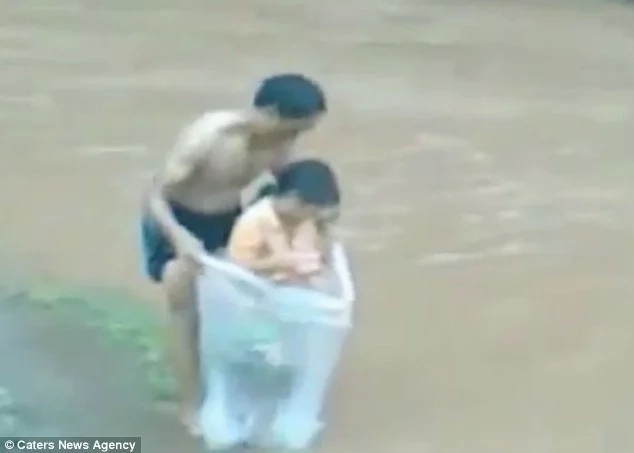 This video of a father doing something unbelievable could be misleading. Before you even start judging him, he is not putting her daughter inside the plastic bag and then will throw her away in the river like garbage. That sounds too much mainstream gory films. The father was actually trying to be resourceful and inventive.
Every parent only wants what's best for their children. Just like this father who was willing to do everything to keep his children away from harm.
Pupils from Sam Lang village, Dien Bien Province in northern Vietnam had a huge hurdle along the way going to school – the water level in the river rose due to spring floods.
READ  ALSO: Vince & Grace were set to marry each other; the reason why his bride left him is heartbreaking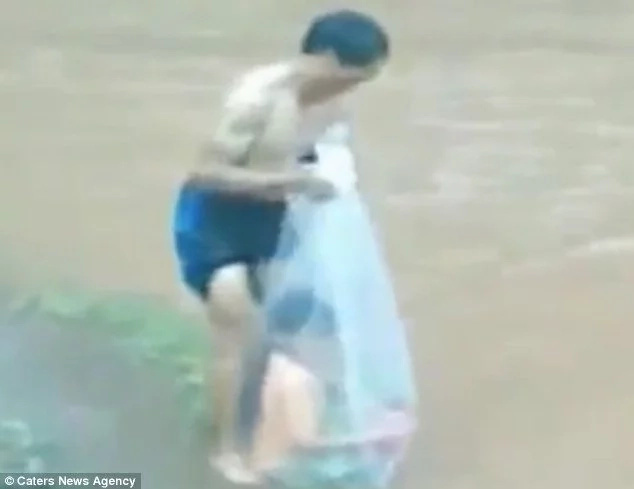 A nearby bridge which they could use as an alternative route was out of order so the only choice they had to get to their classes was to cross the river.
This dad came up with his most unconventional yet clever version of a school bag to help children cross the river safely and dry.
Tong Thi Minh, a teacher in Sam Lang village filmed how the unidentified parent helped everyone including students and teachers to cross the Nap Po River.
READ ALSO: Your heart will break when you find why this child carries bamboos from the mountain everyday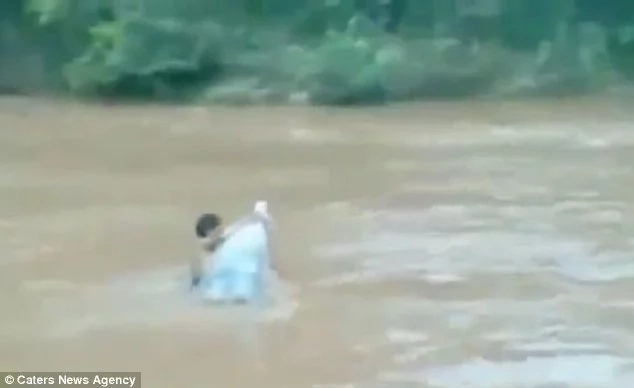 The teacher noted that there was no other means.
"It's normal. It's is the only way to cross the stream because no bridge can stand floodwater," Minh said.
She also explained that the idea was cunning.
READ ALSO: Mother seeks justice for the death of her 7-month-old baby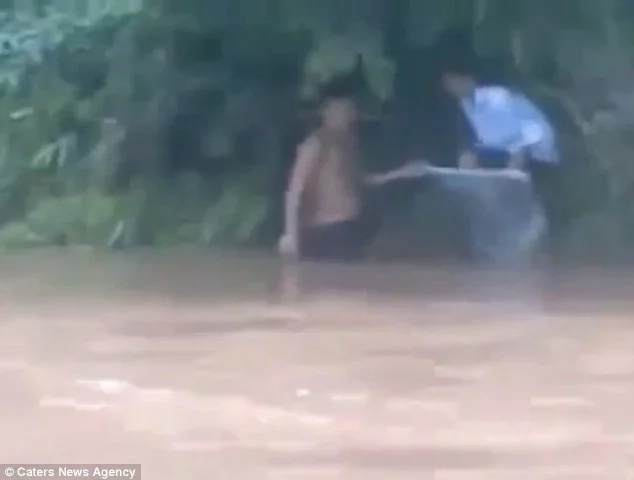 "It is one way to keep their school uniforms clean and dry," the teacher noted.
In the footage, the father was seen wrapping a child inside a giant plastic. He then carry it across the swollen river, defying the neck deep raging current. This was his way to prevent the children from getting soaked.
His dedication was indeed incredible.
RELATED: Homeless man gets a job and a new home after returning a wallet
Source: Kami.com.ph