- Another video of a random street kids singing in a karaoke has gone viral
- The video features the young boy singing a Jessie J classic hit Domino, which was the same piece that famous child singer Darren Espanto used during his audition in The Voice Kids Season 1
- Many netizens were also delighted and entertained after watching the video, the video now has 30 thousand views
We've seen probably hundreds of videos featuring talented online singing sensations. That is because the power of social media made things easier.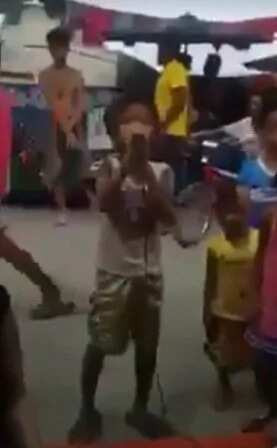 In most cases, people no longer consume products of traditional media like television shows or series, most Filipinos spend more time on their social media accounts not only looking after their friends' status updates but also watching videos online.
This is probably one of the many reasons why the story of Lyca Gairanod, The Voice Kids Season 1 Grand Champion made it to the spotlight.
READ ALSO: Cute kid dancing caught on video; his steps will make you wanna dance with him!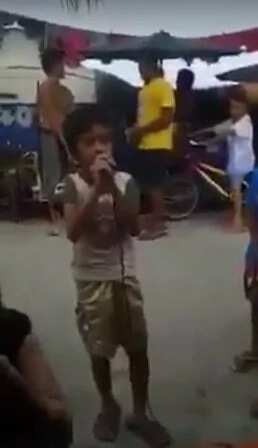 The idea is, talent alone will not make someone a big star automatically.
Most of those people who made it to the mainstream media are the ones whose stories are not only tragic but are also inspiring.
Another video of a random street kids singing in a karaoke has gone viral.
READ ALSO: Video of President Rodrigo Duterte dancing Budots dance craze went viral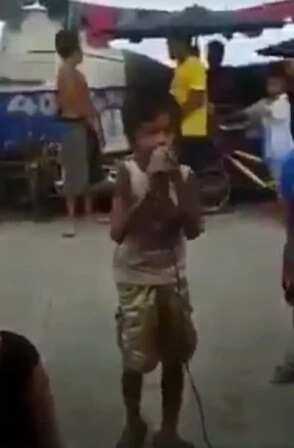 The video features the young boy singing a Jessie J classic hit Domino, which was the same piece that famous child singer Darren Espanto used during his audition in The Voice Kids Season 1.
The kid is singing his heart out while his friends cheer him out. Many netizens were also delighted and entertained after watching the video. The video now has 30 thousand views.
RELATED: This guy created a musical instrument using leaves; his story is really inspiring!
Source: Kami.com.ph