- A video of a dancing traffic enforcer in Tanauan Batangas went viral
- The video features the man performing his dance moves in the middle of the road while facilitating the traffic situation
- The video has since gone viral with over 18 thousand views, it's not the first time that a similar video has surfaced but this is one of the best dance steps ever
We're often reminded to enjoy what we're doing especially if it's about our job to make sure that not only will we become productive but to give us reasons to keep on moving forward.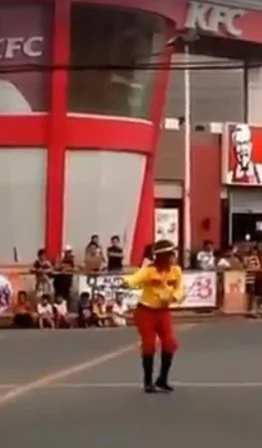 Everyday work can be tedious especially if you're doing the same thing every time. The challenge then is to find a way on how to make sure that there will be something new from time to time.
This is not only to keep us from the harms of getting bored in our jobs but also to make sure that we deliver high. In the case of traffic enforcers, being out there is already tiring, so much more if roads are confronted by heavy Metro Manila traffic.
READ ALSO: This guy created a musical instrument using leaves; his story is really inspiring!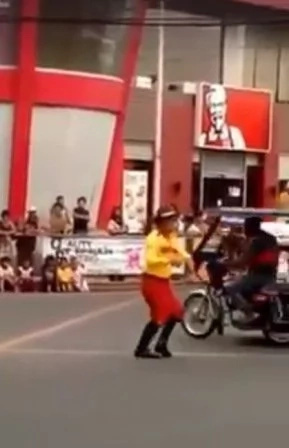 The challenge then is on how to make things light and handle things with grace? This traffic enforcer seems to have the right answer to the question.
A video of a dancing traffic enforcer in Tanauan went viral. The video features the man performing his dance moves in the middle of the road while facilitating the traffic situation. He is dancing to the tune of Dessert, a dance craze which gained popularity after netizens uploaded videos of themselves dancing to the tune of the song.
In the background, people appears to be entertained by his dance moves. Others stop by to watch the man perform. The video believed to have been taken in one of the roads in Tanuan, Batangas.
READ ALSO: Video of President Rodrigo Duterte dancing Budots dance craze went viral
The video has since gone viral with over 18 thousand views. It's not the first time that a similar video has surfaced but this is one of the best dance steps ever.
Meanwhile, netizens expressed their appreciation to the man. Facebook user Hermie Fluray said that the traffic enforcer is really talented and is deserving of admiration.
RELATED: Video of a street kid singing tagalog version of Dance with My Father went viral
Source: Kami.com.ph