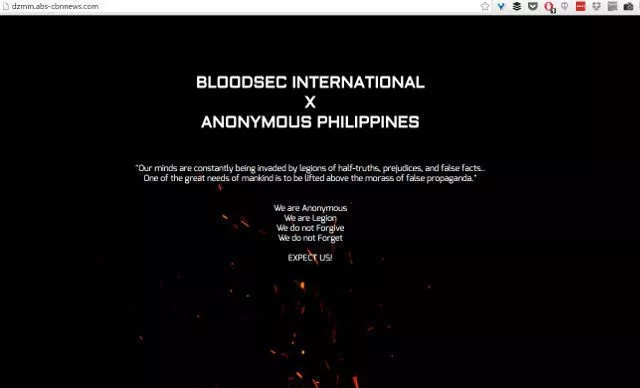 DZMM website hacked, possible data leak
Local radio station dzMM's website was hacked and defaced last Monday. The group claiming responsibility was again, Anonymous Philippines, and Bloodsec International. The website now faces a potential data leak.
Anonymous Philippines admitted to the defacing in Facebook. The other group, Bloodsec, posted a link to the purported leaked files of dzMM.
The defacement was animated, with embers jumping up and down on the screen. It showed a black background with text saying:
"Bloodsec International X Anonymous Philippines. Our minds are constantly being invaded by a legion of half-truths, prejudices, and false facts. One of the great needs of mankind is to be lifted above the morass of false propaganda."
It ended by saying:
"We are Anonymous. We are legion. We do not forgive. We do not forget. EXPECT US!
The quote shown in the website was said by Martin Luther King Jr. The website was restored at around 9:45 PM, but became defaced again at 9:57 PM.
Source: Kami.com.ph