- Sen. De Lima said she suspects that her mobile phones are being wiretapped
- PNP Chief Bato responded he also suspects that his phones are being tapped too
- Bato denied that the PNP is behind the alleged wiretapping of mobile phones
Senator Leila de Lima and Philippine National Police (PNP) Chief Director General Ronald "Bato" dela Rosa revealed on Thursday that their mobile phones are possibly being wiretapped.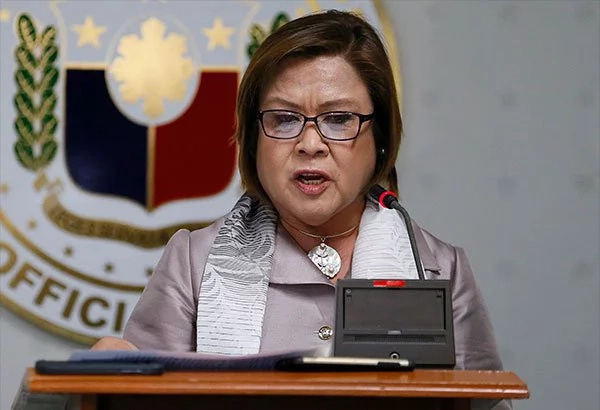 "Ayaw ko po sanang i-raise ito, kasi syempre di naman siguro ipagkakaila, marami nang nagsabi sa akin na matagal nang na-tap ang aking mga cellphones, di ho ba?" the senator said in front of Dela Rosa and Department of Justice (DOJ) Secretary Vitaliano Aguirre II during a Senate hearing.
(I had no plans of raising this issue, but it cannot be denied that many people have told me that my cellphones have been tapped for a long time already, right?)
READ ALSO: PHOTOS: Duterte hugs a child, comforts families of 15 slain soldiers in Sulu
De Lima lamented why her phones need to be wiretapped and denied being a drug coddler.
"Terrorist ho ba ako o dahil 'yung sinasabi ng iba na coddler ako? 'Yun ho ba ang purpose na tina-tap ang mga cellphones ko ngayon?" De Lima said.
(Is it because I am a terrorist or a coddler like what others say? Is that the purpose for wiretapping my cellphones?)
According to De Lima, she gets paranoid sometimes because of the severity of the accusations and persecutions against her.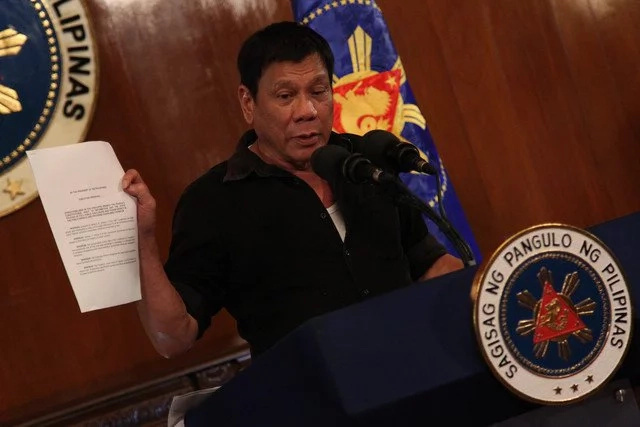 READ ALSO: Cayetano blames De Lima, CHR for international outcry vs Duterte
President Rodrigo Duterte had accused De Lima of committing adultery with her former driver and of receiving drug money when she was the DOJ chief from the drug lords who operate their illegal trade inside the New Bilibid Prison (NBP).
PNP Chief Dela Rosa responded to De Lima's complaints about wiretapping by claiming that his mobile phones are also possibly being tapped.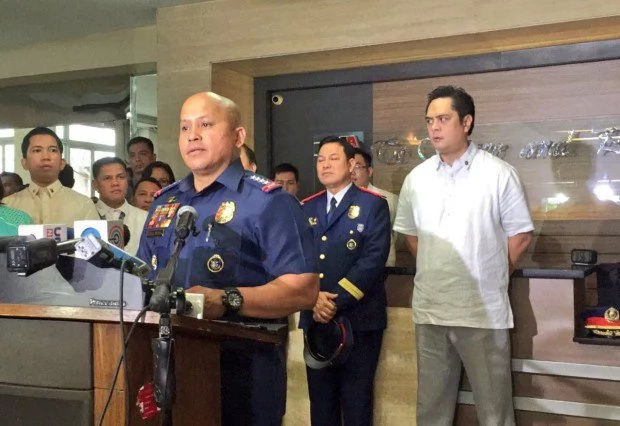 De Lima then asked the PNP chief who could be behind the alleged wiretapping of both of their phones.
Dela Rosa denied that the PNP has the capability to wiretap mobile phones and blamed foreigners instead.
"We have no control over technology. Meron din tayo foreigners na merong technology na ganun. Wala tayong control sa kanila. (We have foreigners who have that kind of technology. We have no control over them.) They can monitor our conversation from far away place," the PNP chief answered.
De Lima added that she has no problems if her phones are continued to be wiretapped since she has nothing to hide.
READ ALSO: Grace Poe describes Bato as 'trustworthy, sincere;' FIND OUT why
Source: Kami.com.ph