You might be wondering why #BerMonths trended today on Twitter. Or if you've been seeing a lot of posts about this "ber months." But what is it really?
In the Philippines, it's a widely accepted tradition that when September 1 arrives, it's already Christmas season. For other countries, Christmas season happens only during December, but since it's more fun in the Philippines, we have it from September up to December!
We have four months to celebrate this festive season and here are 11 reasons why you should be excited for it.
READ ALSO: Watch these kids receive the worst Christmas presents!
1. Christmas songs playing everywhere
When you go to the malls, a restaurant, the grocery, or even just in the bathroom, you can hear the famous songs of Jose Mari Chan everywhere. He's the singer and composer of the official Christmas LSS "Christmas in our hearts." If you don't like Christmas songs, good luck to you because you'll be hearing it for four months or so.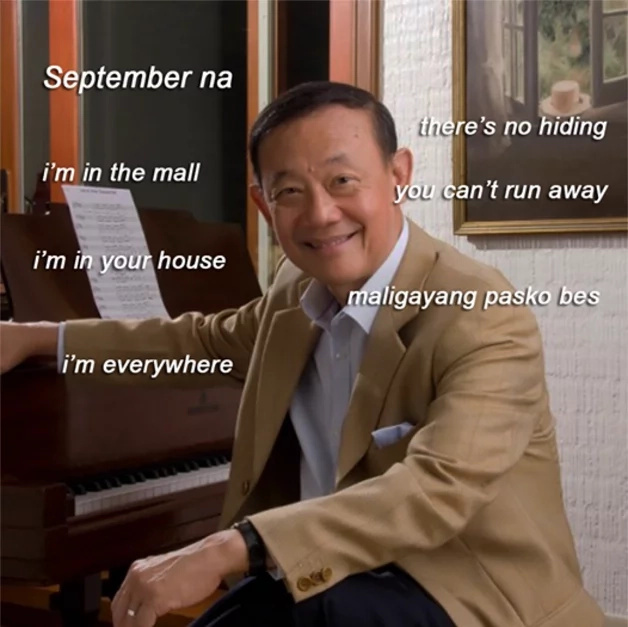 2. Planning and buying gifts
If you're one of those fellas who like to plan ahead and scout for gifts beforehand, four months is long enough for you to make a list, go window-shopping, and decide what to buy. It's also the perfect time to look for gifts for your "Secret Santa," "Monito-Monita," or for your office exchange gift.
3. Colorful houses and streets
There are also great lights display and show at busy places like the Ayala Triangle, malls, or in some parks that are perfect for dating, hanging out with friends, or just a stroll alone. In fact, everywhere you go houses and streets would have their parols and Christmas lights set-up so you'd totally feel the Christmas spirit.
READ ALSO: You wouldn't believe these 5 mind-blowing Pinoy facts!
4. People are generally nicer and more loving
During this period, Filipinos tend to be more on the nice side rather than naughty. Although of course, there are still other people who we can consider as forever naughty but you may notice that some of your colleagues from work may exhibit some kindness you didn't know they have. They might give you presents, laugh at your jokes, or even smile at you even if they don't normally do. Don't freak out, that's just the holiday spirit moving through everyone.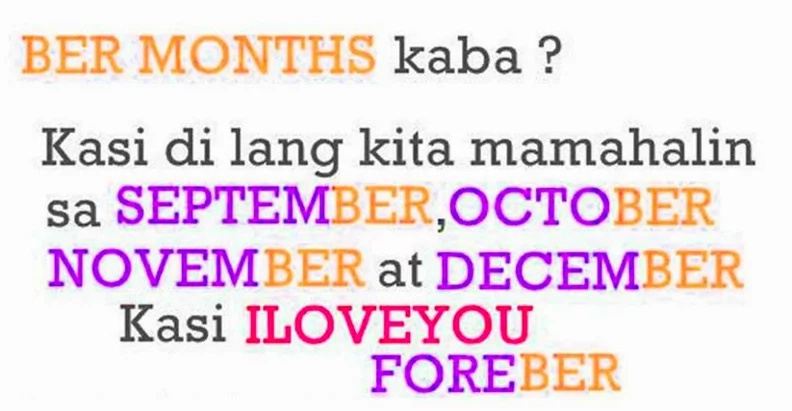 5. Reunions!
Christmas is the perfect time to reunite with your loved ones. You'll be busy with planning for your barkada overnight, high school reunion, college block dinner, family lunch, extended family brunch, and so on.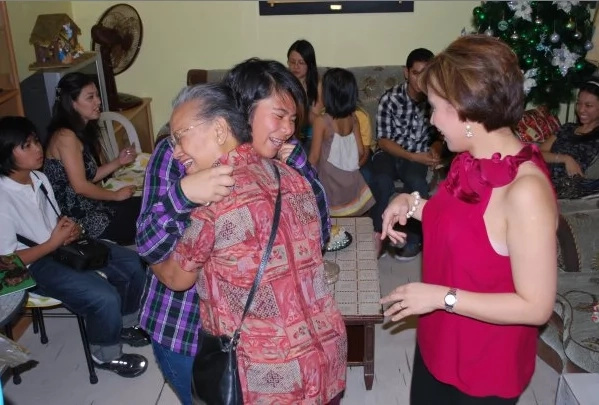 6. Bonus!
The greatest thing about the ber months is the anticipation of your 13 month pay. You may start fantasizing on where you'd spent your Christmas bonus for about four months. Then when you finally get it on December, it'd be probably gone right after.
READ ALSO: 6 difficult things to explain to foreigners when you're a Filipino
7. Buying new clothes to show off
What better way to spend your bonus than to buy new clothes! With Christmas season comes many discounts and sales all around. You can wear your new clothes to simbang gabi and reunions and post it on your social media accounts and tagging it with #OOTD.  
8. Vacation
The only time you get to have more than two days of rest is during Christmas. It may not be the case for everyone especially for those working at BPO companies, but generally, everyone gets their much-deserved break. People are so excited that they're doing countdowns to anticipate the most wonderful time of the year.
9. Christmas food
As early as September, your Christmas faves like puto-bumbong and bibingka will be available in various stores nationwide. Christmas ham and Queso de bola will be at the forefront of grocery stores and gift basket packages wrapped in ribbons will be available.
READ ALSO: 10 Inspiring Filipino celebrities who went from RAGS to RICHES
10. Decorating your own house
You know very well that when September arrives, your mom will ask you to get the Christmas tree, ornaments, lights, and the belen and ask you to clean them. It may be a task to clean and take them out but it's definitely fun and enjoyable to put them all together especially when you're with your family.
11. Hugot fever!
As the breeze gets colder, some people feel sadder and lonelier. Hence, people have more hugot lines than ever!
What's your favorite thing about the ber months? – Kami Media
READ ALSO: Pinoys remember the 'miracles' of Mother Teresa in the Philippines
Source: Kami.com.ph