- Filipinos who were able to encounter Mother Teresa during her visits to the Philippines recalled her miracles and humility
- Donnie Salvador narrated that Mother Teresa's prayer for her sick husband helped in healing him of his cancer while a poor family in Samar recalled the kindness of the Mother Teresa when she visited their humble home
- Mother Teresa is set to be canonized as a Saint of the Catholic Church on Sunday, September 4
Before Blessed Mother Teresa of Calcutta is canonized as a Saint of the Catholic Church on Sunday, September 4, Filipinos who encountered the holy woman recalled her humility, charity and miracles during her visit in the Philippines.
Filipina Donnie Salvador narrated how her family experienced a miracle when they met Mother Teresa. During their meeting, Salvador's husband was dying of Stage 4 Colon Cancer and was given by doctors only a few months to live.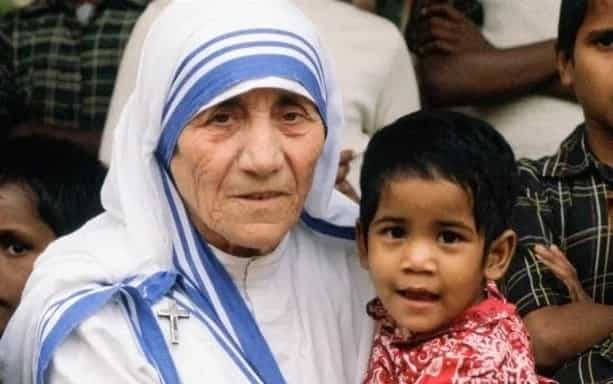 READ ALSO: Catholic bishops do not approve of Cagayan de Oro college's 'love ban'
According to Salvador, Mother Teresa told her that they will pray together to Mother Mary to ask for her intercession to God.
"Mother said together we are going to pray to the Blessed Mother and, these are her words, I am going to pin the same medal I pinned on the Pope (Saint John Paul II) when he was shot in the Vatican… I want you and your husband tomorrow at 9:30, and she was firm," Salvador narrated.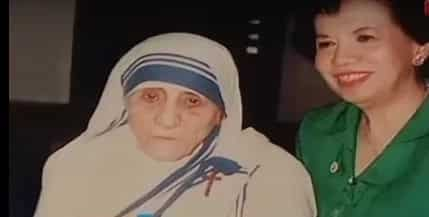 After the married couple met with Mother Teresa, Salvador said that her husband was healed of his grave illness.
"He changed his color from ash and gray he became fair and not only that, he gained pounds. The doctor would not believe it," she said.
Her husband was able to live for five more years after the miracle and its case was included as a basis for Mother Teresa's 2003 beatification.
READ ALSO: Cardinal Tagle speaks out on KILLINGS under Duterte administration
Mother Teresa last visited the Philippines in 1986 when she went to a town called Calbayog in Western Samar.
The holy woman even visited a home of a local Catholic family in that town. Edna and her niece, Eleanor, were overwhelmed with the surprise visit.
"She was smiling, ang bait-bait niya (she was very kind)," Edna said.
Mother Teresa spent her life helping and loving the poorest of the poor from different parts of the world. She died on September 5, 1997 due to a heart problem.
READ ALSO: Catholic bishop issues 'PRAYER for healing' amid extrajudicial KILLINGS
Source: Kami.com.ph