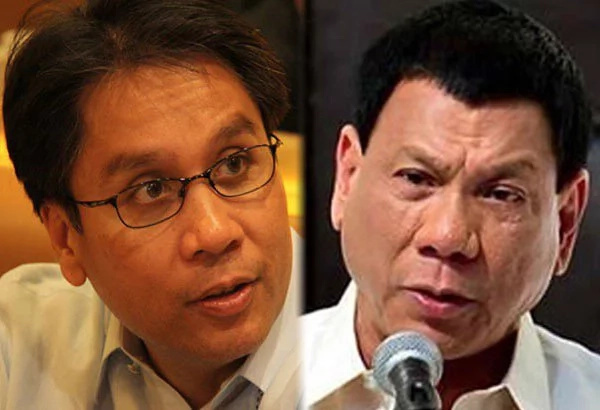 Former Secretary of the Interior and Local Government Mar Roxas may have been friends with Davao City Mayor Rodrigo Duterte before, but that's all long gone now. Roxas was intent on promulgating his criticisms against his fellow presidential candidate.
"Mayor Duterte is the biggest and gravest threat to our democracy," Mar Roxas proclaimed, as per Rappler. "He is a dictator. We have seen this in how he carries himself; we have seen this through his opinions; we have seen this in how he acts, with his viewpoint as the only valid one."
The Liberal Party candidate shared his sentiments during a campaign stop in Calbayog City on Monday, April 18. Roxas' comments follow a recent controversial issue involving Duterte.
The incident – where Duterte was allegedly poking fun at an Australian woman who was killed after being raped back in 1989 – was captured on video, instantly making it viral. Aside from Roxas, other presidential candidates have also shared their disappointment with Duterte for his insensitive comments.
Going on the defensive side, Duterte asserted that his comments were not a joke, but rather a remembrance for a tragic accident that happened almost two decades ago. In spite of this, politicians along with its own citizens have condemned Duterte for his comments on a sensitive issue such as rape.
"Rape violates one's dignity. Rape is not just a crime of sex. Rape is a crime of control. Rape is a crime of subjugation," said Roxas. "What differentiates torture from rape? In torture, you handcuff a person and subject him to things that he dislikes. Rape is the same. So this is a serious matter."
Roxas took the opportunity to warn Duterte of another enemy targeting his back. "That is why, Mayor Duterte, I will be your enemy," argued Roxas. "I will not allow a dictatorship in our country."
Source: Kami.com.ph