- President Rodrigo Duterte is heavily cracking down on drugs
- In efforts to eradicate drugs in schools, CHED is contemplating on mandatory drug testing for college admission
- While the policy is still in the works, random drug sampling will be conducted
During its budget hearing at the House of Representatives, the Commission on Higher Education (CHED) is considering where drug testing should become a prerequisite to for admission to colleges and university.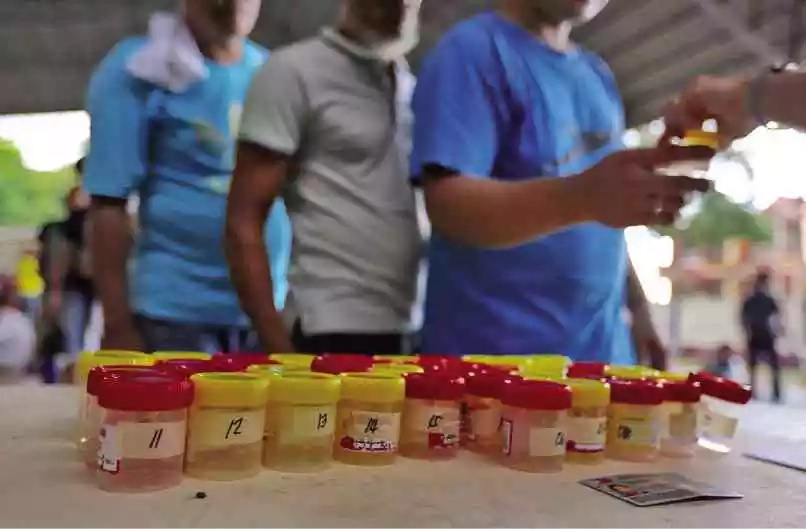 On Wednesday, August 31, the CHEC Executive Director Julito Vitriolo told reporters that other schools have already implemented such policy and drug testing is already required during the hiring process in the government and the private sector.
READ ALSO: No drugs at Valkyrie, Aracama, Prive, and Gramercy, says Tim Yap
"In our experience, there are already schools implementing it. Even in the government and private sector, drug testing is also a requirement during pre-employment. They will not hire you if you're positive. So I think the prospects for the admission is also good," Vitriolo said.
The proposal to implement mandatory drug testing arose as the inter-agency committee for drug testing seeks to combat the drug problem in schools.
While there are no concrete plans to implement the policy, the government is going to start conducting random drug testing.
"So for the schools, at the moment, while there is no ruling yet on the mandatory drug testing, we'll do random drug testing first, but also we're going further to study the possibility of making it a requirement for admission in colleges and universities," Vitriolo added.
READ ALSO: Baron Geisler takes DRUG TEST; is he positive or negative?
CHED is currently working on drafting the policy and will submit the proposal to the Department of Justice for perusal. If the policy has sound legal basis, it could be implemented in 2017.
"Sabi nga namin kung may mangyari na ngayon, there's a legal opinion, a legal basis for this year, baka 2017, [that] school year we can already [implement]....Across [the board] na 'yan," Vitriolo added.
(If the drafting moves forward, with legal opinion and legal basis, maybe the policy can be implemented within the 2017 school year.)
According to Vitriolo, schools are high-risk areas for drugs because the youth are easily influenced to take drugs and therefore are vulnerable to addiction.
READ ALSO: VIDEO: Duterte meets VIRAL Filipino-British boy who is his biggest fan
Since he took office in June 30, President Rodrigo Duterte's war on drugs has seen more than 2,000 drug suspects killed. Furthermore, more than 600,000 alleged drug addicts have turned themselves to the police.
Source: Kami.com.ph